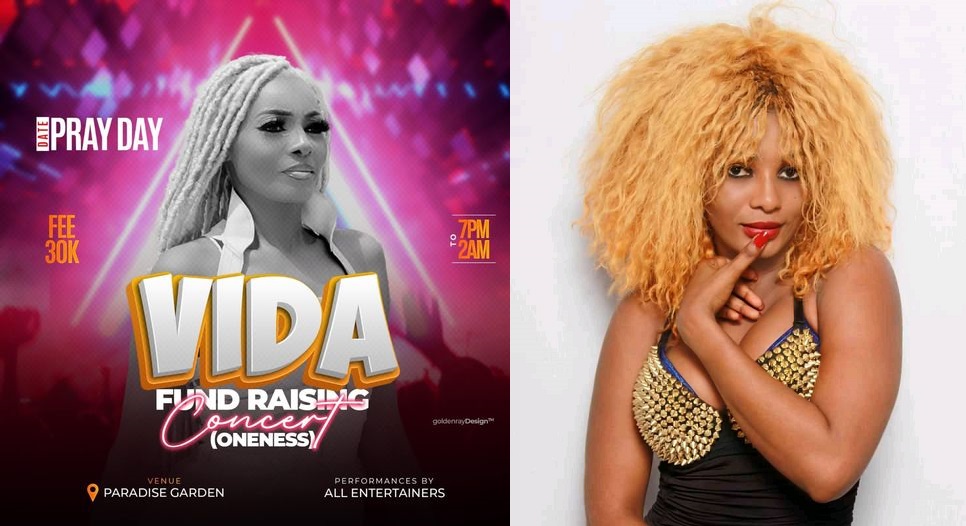 Vida Green's Fundraising Committee Unveils Date, Venue And Entrance Fee For Oneness Concert
The Vida Oneness Fundraising Concert is pioneered by Musicians in the Entertainment Industry to collaborate as a team to help raise funds to support their colleague in the entertainment family.
Vida Green who has been in critical condition for months and she was diagnosed with intestinal obstruction in December 2021. Few months ago, she had her first successful operation which was as reported to have been covered by the First Lady of the Republic of Sierra Leone, Fatima Jabbie Maada Bio.
Despite this good news late December of her successful operation late December, after some months, the artiste was later reported on social media that she is in critical condition and yet to regain her full health.
Seeing on social media, the well-meaning Sierra Leonean artists took it upon themselves to step in and help their friend in need. Among other ides they could think was later agreed to have a musical fundraising concert where they will entertain the people and at the same time raise funds to cover their friend's medical bill.
The challenge has been open for days where fellow musicians pledge a certain amount for the medical bills of Vida Green. Among them are, Kao denero, Zainab Sheriff D Mammie na Power etc.
Vida Fund Raising Oneness Concert has today revealed the venue and the tickets prices for the show. This concert fundraising is proposed to hold on Pray day at the Paradise Garden, with the ticket price at Le30K.
The organisers of this show called Sierra Leone Music Industry to come support the show, as the show will start from 7pm to 2am.