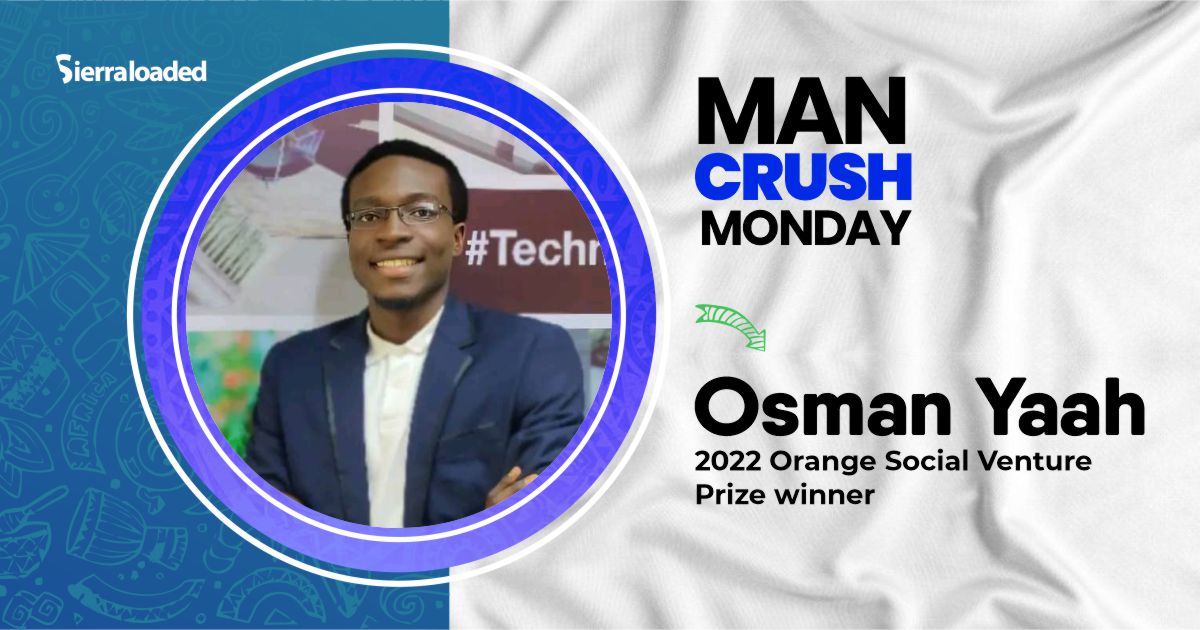 Meet Osman Yaah, Sierraloaded Man Crush Monday
From a very young age, Osman have dreamed of becoming a tech giant like Mark Mark Zuckerberg, Elone Musk, Steve Jobs. He however wasn't opportune to touch a computer system until he was 15years. The environment Osman grew up with won't allow him explore this dreams of his, as he is limited or no access to digital center or digital education.
Luck however shone on him, when he got admitted into Orange Digital Center ODC College where he became a full stack developer (Web and mobile app development). At the Orange College. Through this college, Osman with few others have been given an opportunity to change the country and continent digitally. The programme which was borne out of a mission by Orange, was set to achieve digital excellence in Sierra Leone and Africa.
At the 4th Edition of the Orange Social Venture Prize (OSVP) pitch event which took place earlier in September, 2022 at the telecommunications company's Headquarters, Osman Yaah emerged the Winner, winning Le 100,000 National Grand Prize, after representing Sierra Leone with Adeola Carew of Safe Space, Sierra Leone.

He won the grand price after presenting a creative business idea that enables the use of mobile phones to supply water to farms from any location in the world, resulting in the development of the first digital agricultural irrigation system in Sierra Leone.