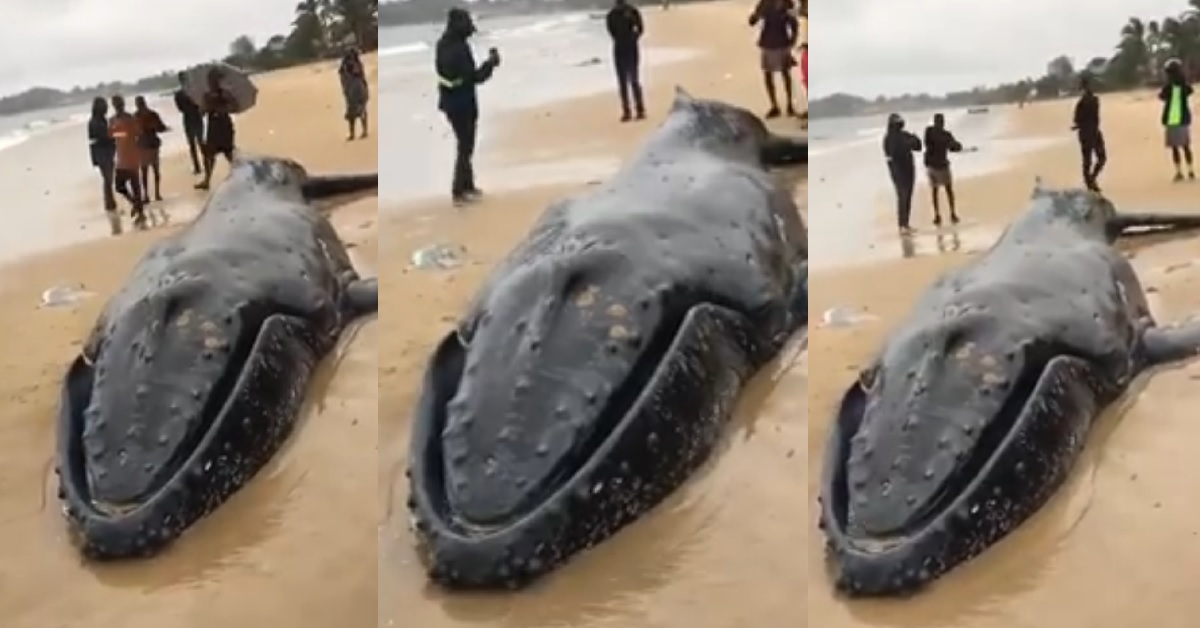 Gigantic Whale Found Alive at Lumley Beach in Freetown (Video)
A gigantic whale has been found alive on Wednesday morning at the shore of Lumley Beach in Freetown, capital of Sierra Leone.
Sierra Leoneans woke up on Wednesday to find the whale lying helplessly at the shore of the beach.
This prompted them them to bring out of the water only to discover that it was still breathing.
Meanwhile, Sierraloaded learnt that a crane machine has been called upon to take back the creature to the water.