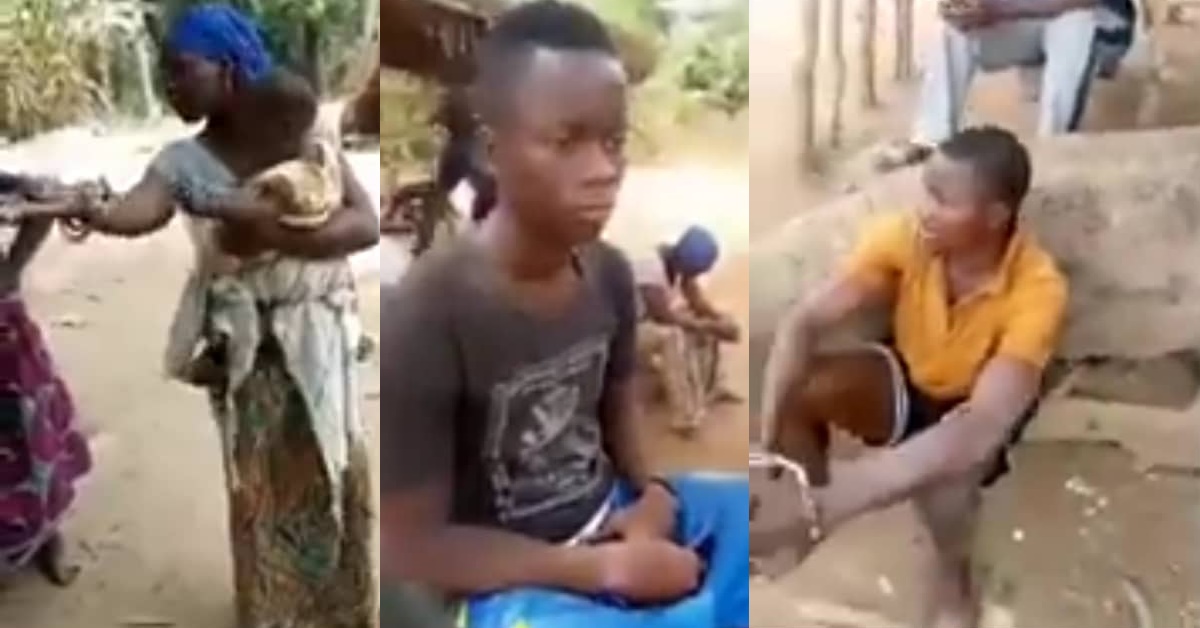 Sierra Leonean Man And Woman Arrested While Trying to Sell Off Children For Le400 Million 
A Sierra Leonean Man who was trying to sell a young boy for Le 400,000,000 have been seen on a video caught and arrested alongside a woman whom also wanted to sell her own child, at the Soria village at Samu Chiefdom. 
In the video, the Man said, they had struck a deal with a man identified as Salone Money to whom they should have delivered the child to, in exchange for the four hundred Million Leones. 
The boy whom the man had wanted to sell, according to him, stays at kabaley, Conakry, at our Neighboring country, Guinea from where he was taken to be sold at Soria Village in Sierra Leone. 
The woman also whom had wanted to sell the child who she said is her child, is said to have disparted with the father of the child, and that was the reason she wanted to sell off her own child. 
Watch the video below: