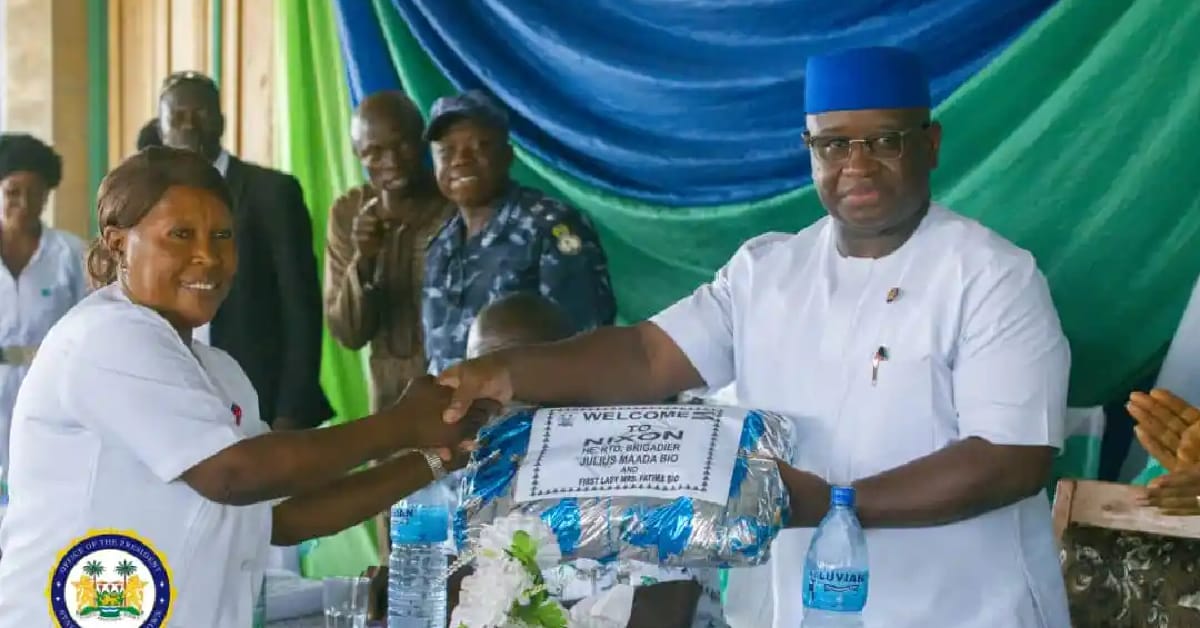 Nixon Hospital Turns to 'Grave-Yard' as Killer Doctors Operate in Private Homes
The Nixon Hospital of historic pride in the eastern part of the Country, Kailahun District has been transformed to grave yard were unexpected death and corpses offered their last prayer before giving up the ghost.
The fear among sick patients of premature deaths at the hospital have led them to private homes where they are coarse to undertake surgical operations by quack and unprofessional workers that describe themselves as DOCTORS, a profession that is far from their reach. The practice is an organized syndicate that has been in operation for years with Sennesie Kowa and SECHN NURSE working at the Nixon Hospital in the Theatre Division. He is the head of so-called Medical Team that is leading the unprofessional practice, thus enriching themselves at the expense of vulnerable Patients.
Out of this illegal practice over the Years, they have reportedly built houses. Both Sennesie and Sarah Kamara, CHOs, attached to the same Nixon Hospital usually go around villages poses as Doctors of the Hospital.
The remains of the victim, Papay Sao who lost his life as a result of alleged poor and unprofessional medical operation conducted on him was transported on a Bike owned by Sennesie to his home at Tentihun Yaway Chiefdom late at night on 4th April 2022 and secretly buried after the fake medical team threatened the Family not to talk about the unfortunate event. The family is now in fear, not knowing what will become for anyone that is caught exposing the syndicate.
Residents in the district are calling on Directorate, Hospital Inspection, Dental and Medical Council, Nurses Board and the MOHS to investigate the unethical practice by some of the Nurses in those hospitals.
According to The Satellite Newspaper, it is reported that Sarah Kamara is the CHO and SECHN Nurse, whilst Mrs. Watta Morison is the MCH Aid and wife of Antony Morison. They are employees of the Hospital.