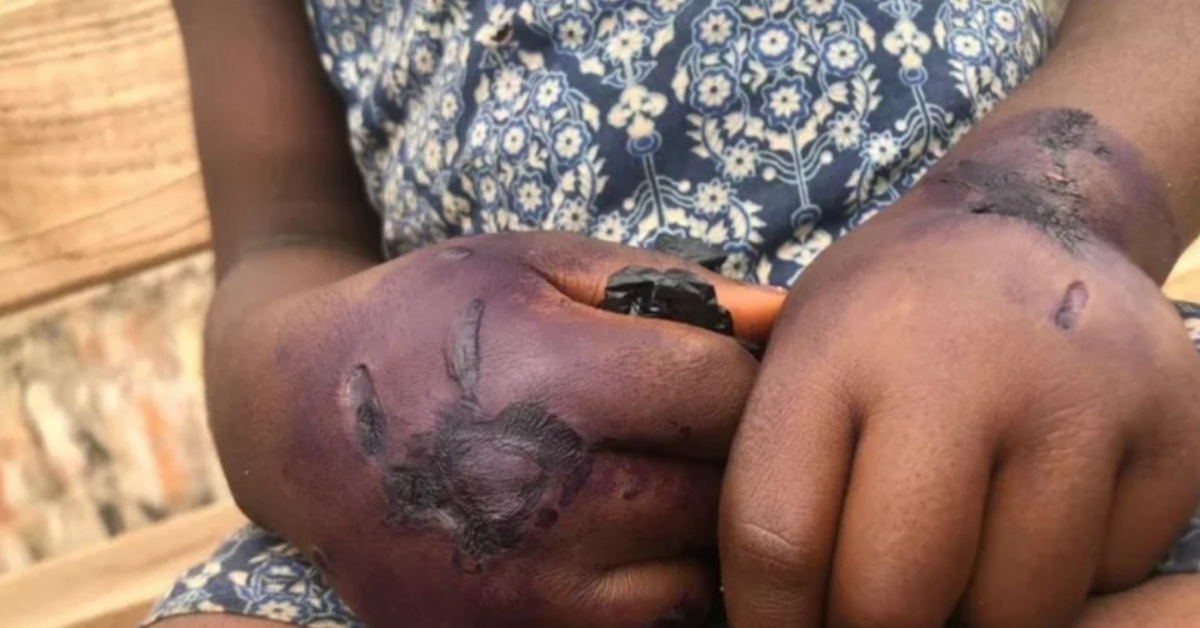 Police Detained Pregnant Woman Over Child Cruelty
After thorough investigation from the Andokia Police Division Goderich, Journalist against injustice for good governance( JAIGG) have confirmed that Adama Christiana Thomas beat up and tied the hands of a twelve old child (name withheld) for stealing her twenty -one new leones note plus a cooked meat from a pot.
The incident occurred on Tuesday the 29th October, 2022 at St Michael Goderich Community.
The line Manager of the said Police division told JAIGG that the perpetrator is in detention whiles investigation is ongoing.
The victim has been taken to a government hospital for medication and she was later transferred to an Orphanage home at the Goderich Community for proper caring.
Working in collaboration, Police and JAIGG have decided to open a Gofund account for the victim so that sympathisers and other interested parties will provide assistance.
GoFundMe Details: https://www.gofundme.com/f/her-victim-of-cruelty-in-sierra-leone?member=23066103&utm_campaign=p_cp+share-sheet&utm_medium=copy_link_all&utm_source=customer
Orange money & Afrimoney Details:
073822272 / 088978635
Note:
Please screen shot support deposit alert or Message, send to the WhatsApp number 031583376…
Men Pikin noto Slave campaign kick starting soon…