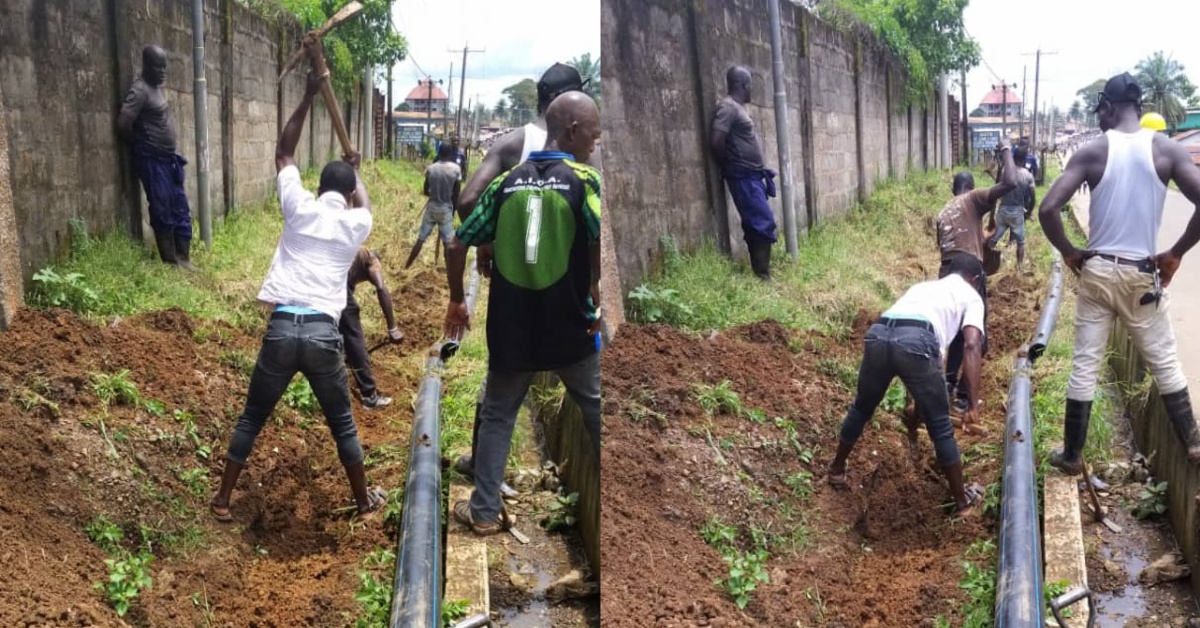 SALWACO Replaces Asbestos Pipes at Maxwell Khobe Street in Kenema
On Tuesday, September 20th, 2022, the Technical Team of the Sierra Leone Water Company (SALWACO) in Kenema replaced the asbestos pipes at Maxwell Khobe Street.
The replacement of the pipes is welcoming news for the people of Kenema for the street houses, most government offices, and some other highly placed persons.
This replacement now means that the people are once again assured of quality water supply as recommended by the World Health Organization (WHO).
The people of Maxwell Khobe street Kenema thank and appreciate the Kenema Technical Team and the SALWACO Management for this laudable and appreciable action.