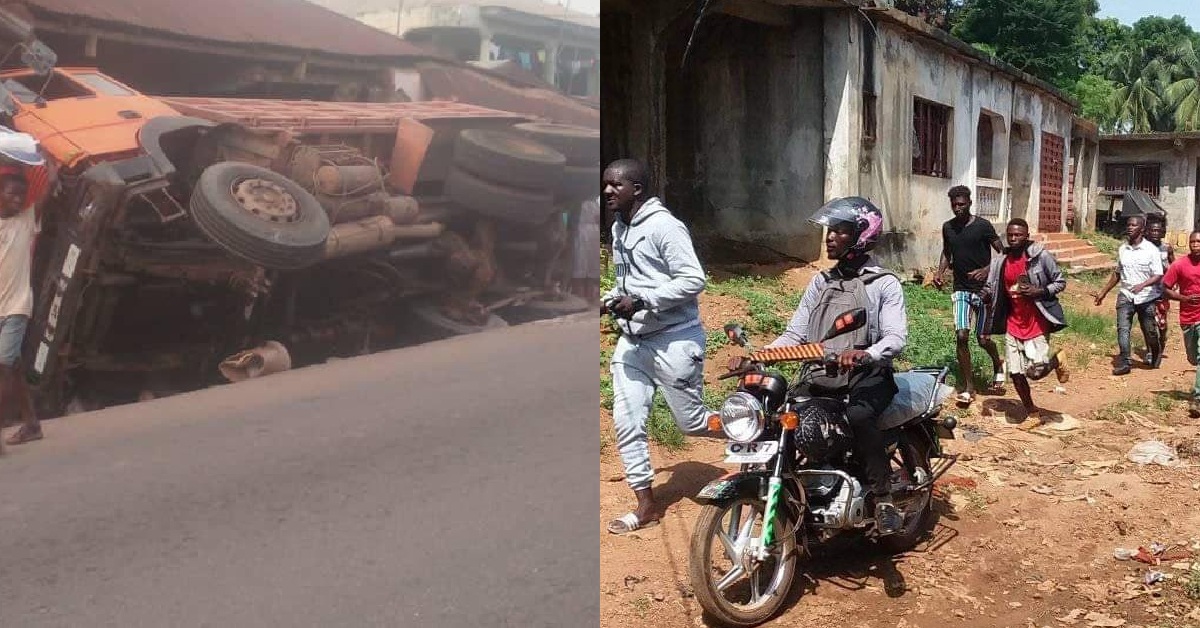 Serious Riot in Freetown as Tipper Driver Crushes Okada Rider to Death (Photos)
Serious riot occurring,following a Tipper driver crushing a Motor bike rider commonly called okada rider at the Campbell street wellington the outskirt of Freetown.
According to sources who were present, the tipper driver collided with the bike rider at the main highway, instantly crushing him to death. The bike riders at that vicinity became furious as a result of the sudden death of the okada rider.
The bike riders could not control themselves from the burning anger and started destroying the tipper trucks, causing the tipper driver to retaliate and destroy the motor bikes as well.
Many bikes and tippers have been damaged beyond repair.
.