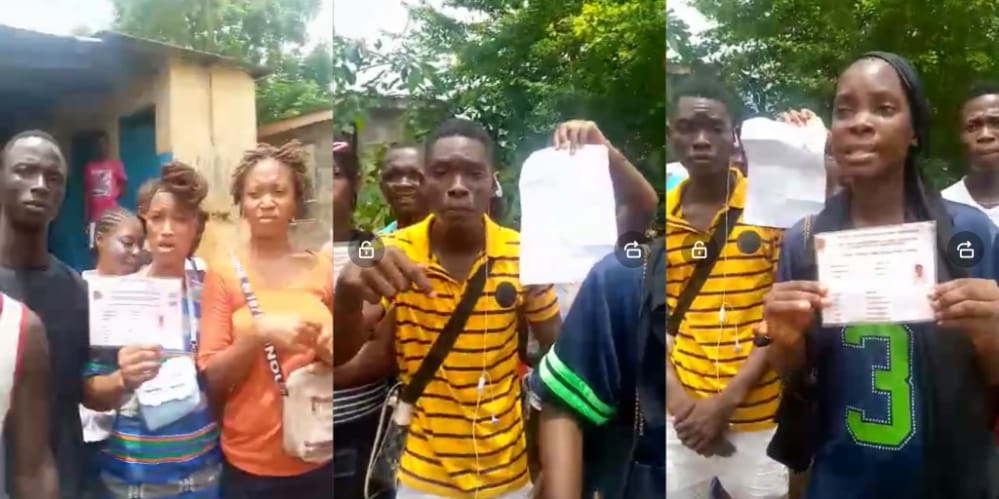 Senior Secondary School Principal Implicated in WASSCE Examination Scam 
A group of aggrieved West African Senior Secondary School Students have staged a Peaceful protests against Principal of Wellington Orphanage Secondary School , Ishmail Koroma over alleged corrupt related activities within his school.
One of the angry female students alleged that the principal has extorted millions of Leones from them with the false promise of allowing them to take the West African Senior Secondary School Examination.
The aggrieved female student further revealed that to her greatest dismay, their names were omitted from the WAEC list despite been given a WAEC registration identification card. She alleged that the Principal had secretly filled in other candidates depriving them of taking the exams.
She further revealed that when they confronted the said principal about the issue, he confirmed to them that they should speak with President Bio.
Watch Video:
The aggrieved students called on President Bio and the Ministry of Basic and Senior Secondary Education to quickly intervene and salvage the ugly situation