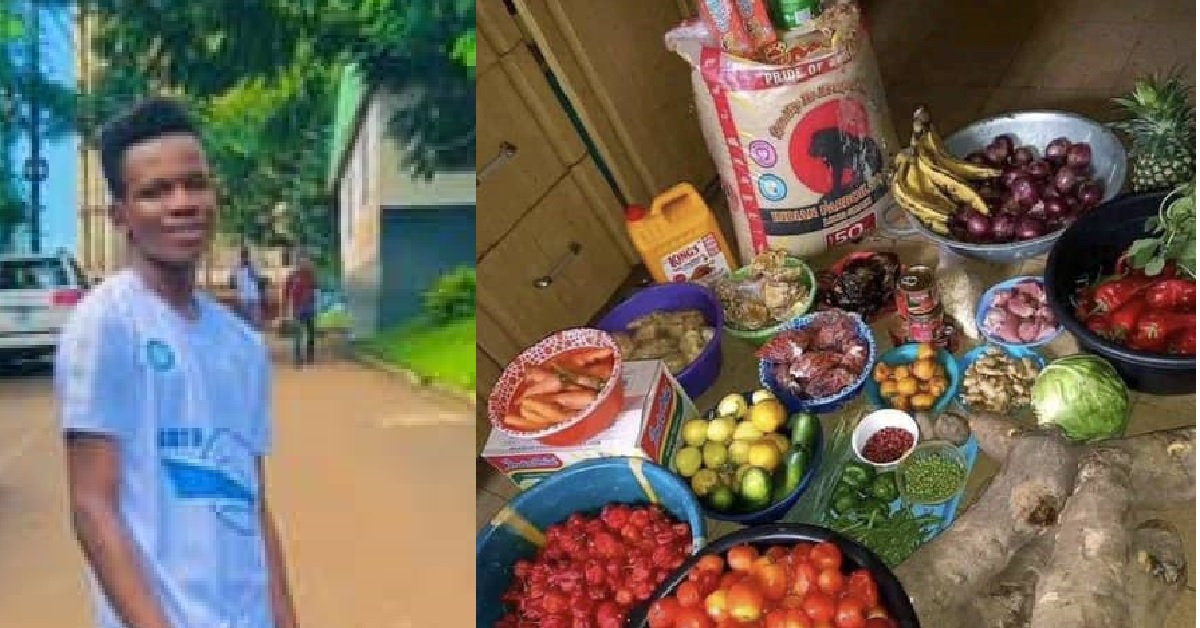 Sierra Leonean Man Shows Photo of What He Bought For Le100,000 in The Market
The world we are living now is known for high cost of living almost in all the continents in the world irrespective of how hard the government and community stakeholders have done and still doing to remedy the situation. Surprisingly in Sierra Leone, a man shows photo of what he bought for Le100,000 in the market.
On his Twitter handle, Big Kesh shared a photo of what he was able to purchase with just Le100,000. On the photo, there were a bag of rice, a bowl of Tomatoes, Tubbers of Yam, cabbages, Onions, Carrots, Bananas, Pineapples,  among others. The outcome of his purchase with astonishment, dragged him to his Twitter handle and wrote: "Le 100,000 well spent, Salone sweet bo."
Seeing this on his handle gave mixed feelings to many Sierra Leoneans as if it is really Sierra Leone Big Kesh had his purchase or it is another Sierra Leone somewhere. Despite all the hardships in the world, Sierra Leone has proved it again as one of the most suitable countries to live in. The country where you can have local commodities at cheaper rate.