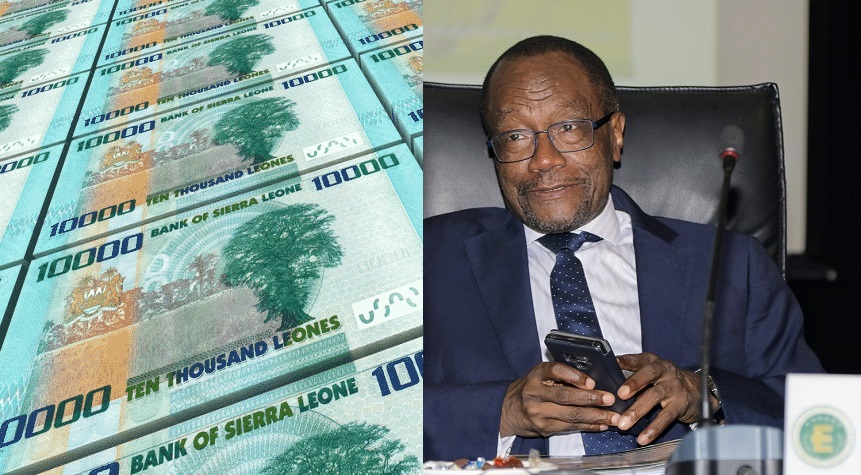 Bank of Sierra Leone Announces Official Denomination of The New Leones Currency
The Bank of Sierra Leone Governor, Professor Kelfala Kallon has announced the domination in which the country's new legal tender, Leones will appear.
Recall that He has previously disclosed at the Bank Complex at Kingtom in Freetown that the government will remove three zeroes (Le,000) from the Leones in a scheme that would entail a de-nomination and the printing of new currency which he called the "New Leone."
The new Leone, as the new currency will be called, will be valued at around 10 to the US dollar, Kelfala Murana Kallon, the bank's governor, told reporters.
As per law, the Bank of Sierra Leone is expected to give three months notice to the populace with regards the introduction of the new currency. In that light, Prof. Kallon has asked that the old currency be made available within this three month notice.
Below is the denomination of the new Leones:
| | | |
| --- | --- | --- |
| Notes | New Leone | Equivalent in Old Leones |
| | 1 | 1,000 |
| | 2 | 2,000 |
| | 5 | 5,000 |
| | 10 | 10,000 |
| | 20 | 20,000 |
| Coins | | |
| | 1 Cent | 10 |
| | 5 Cents | 50 |
| | 10 Cents | 100 |
| | 25 Cents | 250 |
| | 50 Cents | 500 |