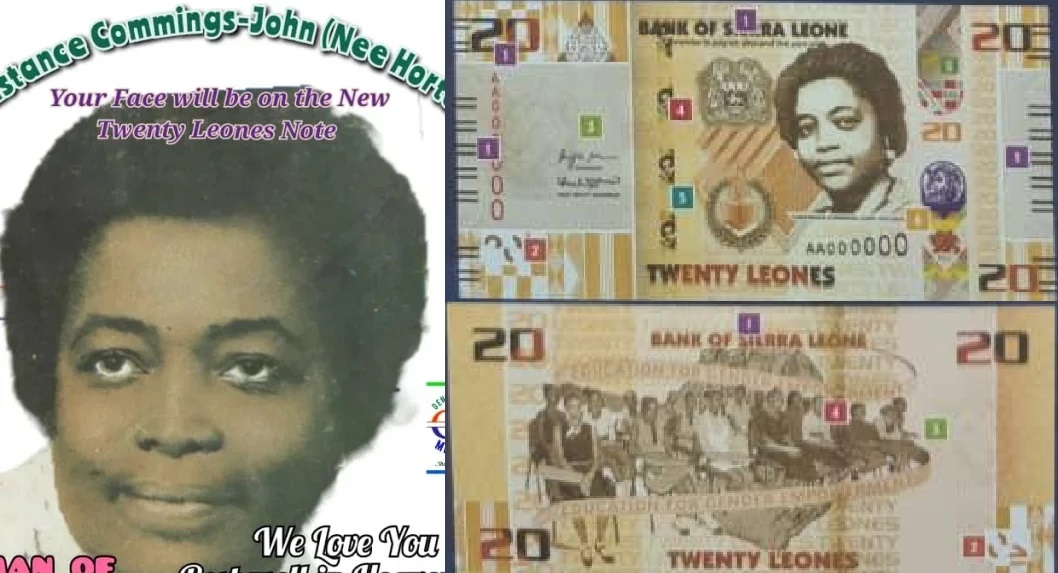 Everything You Should Know About Constance Cummings-John, The Woman on The New Twenty Leones Currency
The New Leones currency (Le) is all set to be in Circulation very soon to replace the Old Leones (Le) and Constance Cummings-John will be on the New 20 Leones Note.  
Constance Commings-John was born to the Horton Family in 1918 and passed away on the 21st February 2000 at age 82.
Cummings-John was an educationist, women's advocate and politician under the Sierra Leone People's party.  
She was the first woman in Africa to join a municipal council and in 1966 became the first woman to serve as mayor of the Municipality of Freetown which is being led today by Yvonne Aki-Sawyerr.