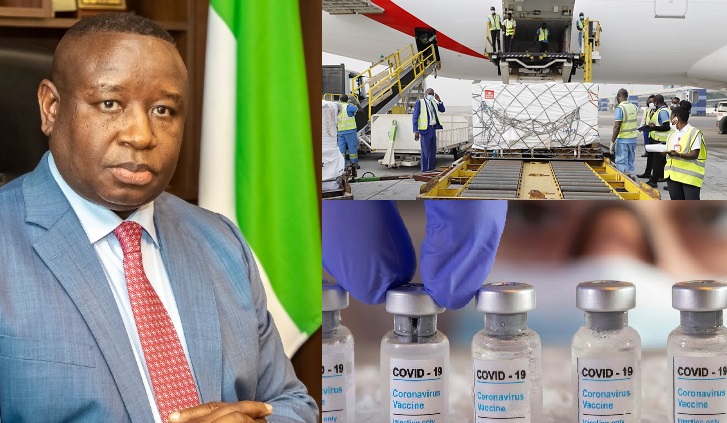 BREAKING: COVID-19 Vaccines Arrive Sierra Leone's Lungi Airport Today
Sierra Leone will receive a consignment of COVID-19 vaccines donated by the Chinese government at the Lungi Airport today, Thursday 25th February.
Solomon Jamiru, the spokesman of the Spokesman for National COVID-19 Emergency Response Centre (NaCOVERC) disclosed this in a press briefing on Wednesday.
The Sinopharm Covid-19 vaccine made by Chinese firm Sinopharm's Wuhan subsidiary and has a 72.5 per cent efficacy rate is the only vaccine approved for use by the Chinese government.
Jamiru said a roll-out plan and quantity received will be announced later.
More details soon…