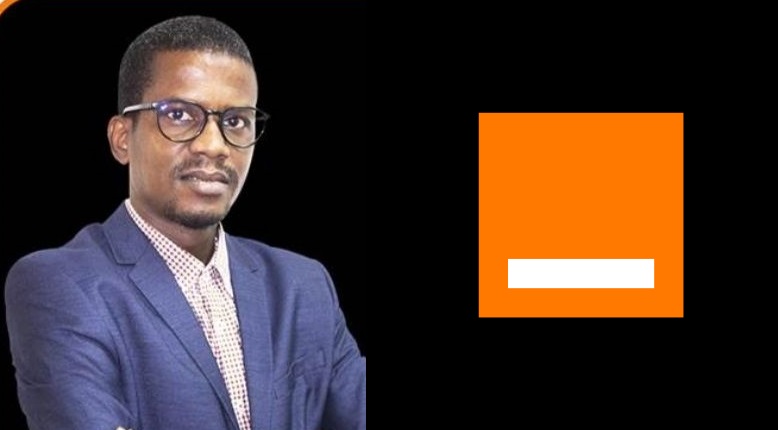 Digital Transformation, Social And Financial Inclusion – New Orange Sierra Leone CEO, Sekou Amadou Bah Reveal His Plans
The New Chief Executive Officer (CEO) of Orange Sierra Leone, Sekou Amadou Bah has said that he is committed to invest, accelerate digital transformation and Social and financial inclusion in the country.
Mr. Bah disclosed this while meeting with President Julius Maada Bio.
The Guinean telecom engineer was unveiled as the new CEO of Orange, the fastest growing mobile network in Sierra Leone following a four year tenure of Aminata Kane Ndiaye who is leaving orange Sierra Leone to pursue her career.
"Sekou Amadou Bah had a successful career in orange Guinea before joining Congo where he was CEO of orange Money DRC. The Board wishes him the best for the future development of the company. We are assured that with his strong background, exposure and deep understanding of the telecommunications sector and his knowledge of the best industry standards acquired within the orange Group, Mr. BAH will bring his strategic vision, customer orientation and team leadership for the further expansion and success of the Company.", a statement by the Orange Board of Directors said.
"The Outgoing CEO has left a good legacy and I am committed to invest, accelerate digital transformation and Social and financial inclusion in the Sierra Leone", Bah said while thanking the President for the support the government has given to the company.
In his response, President Bio expresses optimism that Sekou Amadou Bah Predecessors' has given him full detail of what has transpired during his absence. He assured the new CEO that it is their business to support businesses so they can experience growth and provide employment for Sierra Leoneans.
Until his coming his Sierra Leone, Mr. Bah had served as the CEO of Orange Money Congo (DRC) and Managing Director of Orange Finances Mobiles Guinée SA.
The 42-year-old Guinean telecom engineer, who has spent most of his professional career with the Orange Guinea group, a subsidiary of Sonatel. Over the years, Bah had forged a solid reputation in the world of telecoms and finance in Guinea.
Currently he boasts several skills, including leadership, change management, management of direct & indirect distribution networks, customer relations, Audit, risk management, Fraud & revenue insurance, compliance & internal controls, expertise in Telecommunications and management of large and complex projects and inclusive finance.