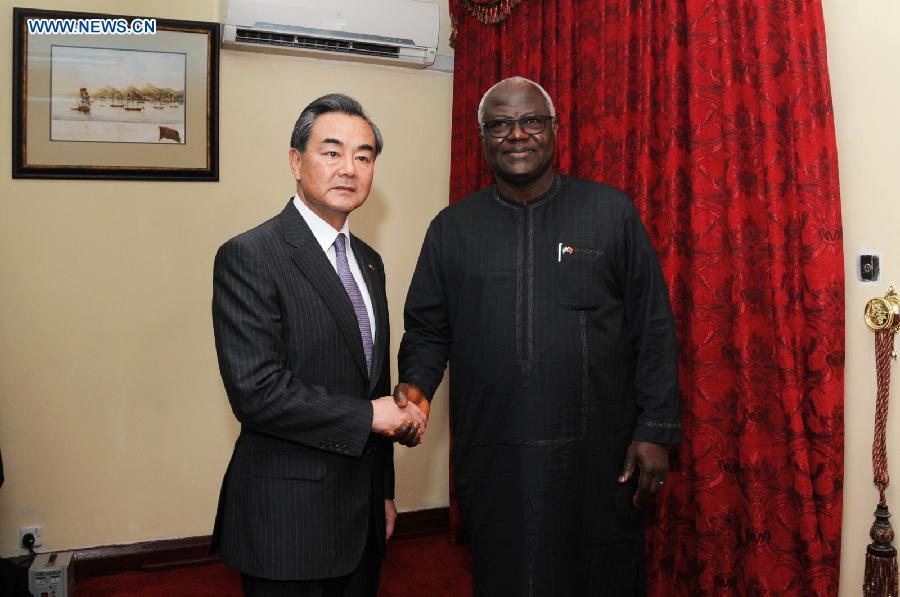 Ebola on The Run as China Plans to do This For Sierra Leone
With Ebola Virus finding its final roots in the republic of Sierra Leone, the Chinese government has pledged full support in Sierra Leone's post-Ebola recovery programme.
Foreign Minister Wang Yi  disclosed this during a meeting with Sierra Leone's President Ernest Bai Koroma on Saturday at the start of his tri-nation tour of the three West African nations hardly hit by the Ebola virus, Sierra Leone, Guinea and Liberia.
He said China will concentrate on five key priority areas which include infrastructure development, mining, agriculture, public health system and human resources.
He said the reason for his visit is to demonstrate to the international community that "China stands ready to support Sierra Leone in its post Ebola recovery programme and help in the development of the country" and at the same time know the country's needs.
He maintained that China will provide further medical support and personnel to train the local staff thereby improving the public health system.
He commended Sierra Leone's government and people for "the decisive victory of the Ebola virus" noting that with the president's leadership as well as the international support "we will definitely defeat Ebola."
Koroma said China's quick response and practical support have played an important role in Sierra Leone's victory against the deadliest ever Ebola outbreak. "We can safely say the disease is now under control," he said.
The president said China demonstrated that it is real friend to Sierra Leone.
He said in fighting Ebola, the country is faced with a number of socio-economic challenges but looked forward to Chinese support in the country's Ebola recovery programme.
In a meeting with Sierra Leone's Foreign Minster Samura Kamara, Wang Yi said China will help the West African country establish a tropical disease prevention and treatment center, and provision of training facilities of the local personnel together with medical supplies.
He promised to encourage Chinese investors to invest in Sierra Leone, stepping up in industrialization cooperation, meeting Sierra Leone's expects of adding value to its resources, job creation, food security and infrastructure development.
Kamara registered his country's appreciation for immense assistance in the fight against Ebola noting that, notwithstanding their support in the fight against Ebola, China has continued to pour more assistance in the country's development.