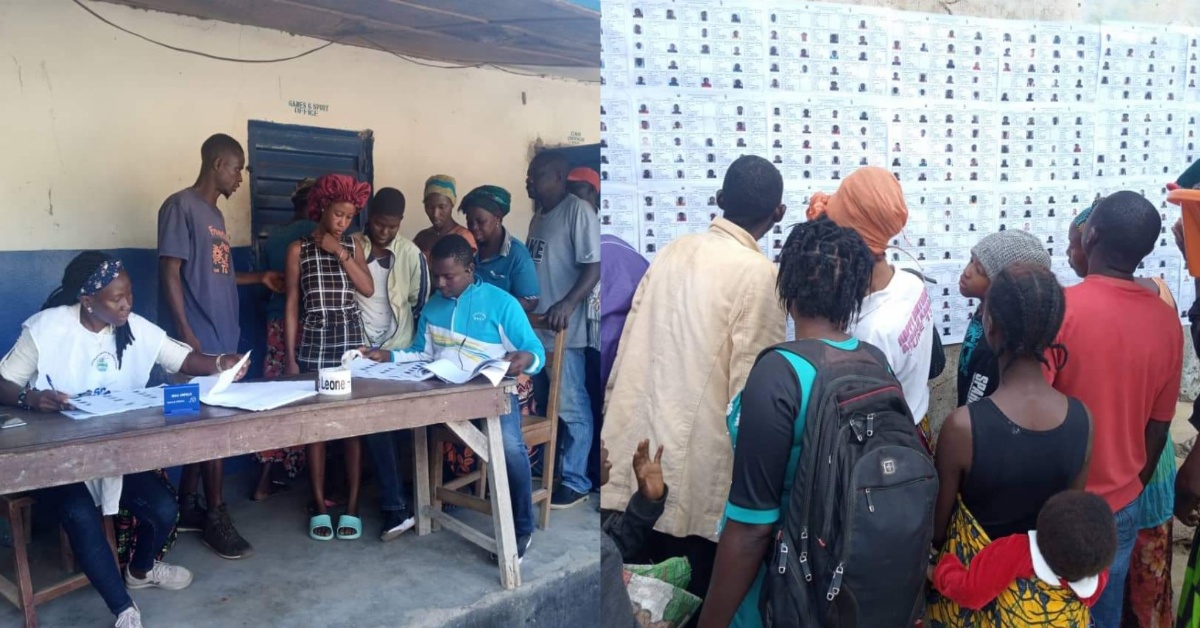 ECSL Commences Exhibition of Provisional Voters List
The Electoral Commission for Sierra Leone (ECSL) has today, Thursday 24th November, 2022 commenced exhibition of the Provisional Voters List (PVL) across the country, in preparation for next year's general elections.
ECSL has the Legal mandate to exhibit the review of captured information of all eligible Sierra Leoneans who presented themselves for registration during the 3rd September to 8th October 2022.
The exhibition include the display of the PVL from 24th to 28th November 2022 and Inquiry from 4th to 5th December, 2022 at 7am to 5pm daily.
According to ECSL, the purpose for displaying the PVL is for all registrants who took part in the registration process to; confirm their information, correct errors if any, or be opportune to have their omitted names included, or object to certain names on the PVL on grounds of ineligibility.
The Commission says objection must be made from 24th – 28th November, 2022 to enable the Commission make decisions and take appropriate action in time.
The Exhibition exercise is being conducted simultaneously in all 446 Wards hosting 3,630 Centers the country.
Each center has an Exhibition Officer and two Assistant Exhibition Officers to serve the public.
All objections and appeals made will be looked into by the Revising Officers, who are seasoned Sierra Leoneans selected for their integrity and impartiality.