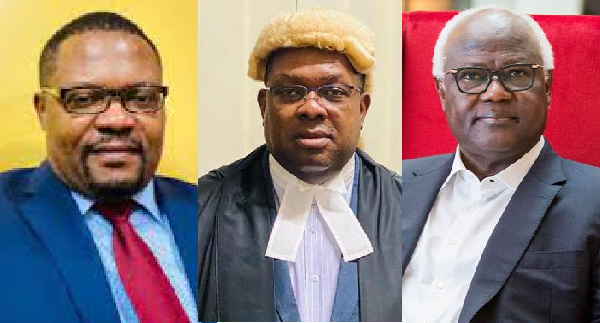 Justice Fisher Delivers Judgement on Contempt Case Against Alfred Peter Conteh Vs Ernest Koroma & Ors
High Court Judge, Justice Adrian Fisher has just found the Chairman of the Interim Transitional Governing Committee of the main opposition, All People's Congress (APC), Alfred P. Conteh guilty of Contempt of Court and further quashed some decisions taken by all parties.
The Judge fined Alfred P. Conteh 50 million Leones old Notes or an imprisonment of 30 days pending an affidavit filed by him.
Justice Fisher rules that a commitee of five is to be formed within the Interim Transitional Governing Committee (ITGC) by simple majority to resolve membership issues.
The Judge further rules that members are ought to be reinstated through a convention and therefore the chairman acted beyond his powers to admit such people.
"The chairman of the ITGC. Has no powers to appoint executive members to act in regions. They are not NAC to form such bodies. He has no such authority to appoint interim chairmen. The decision to appoint interim chairmen is illegal. The chairman acted illegally and it's therefore null and void," Justice Fisher stated.
The Judge further noted that the press release of 4th August 2022 issued by Peter Conteh, suspending some members of the ITGC cannot stand and all issues stated there is void.