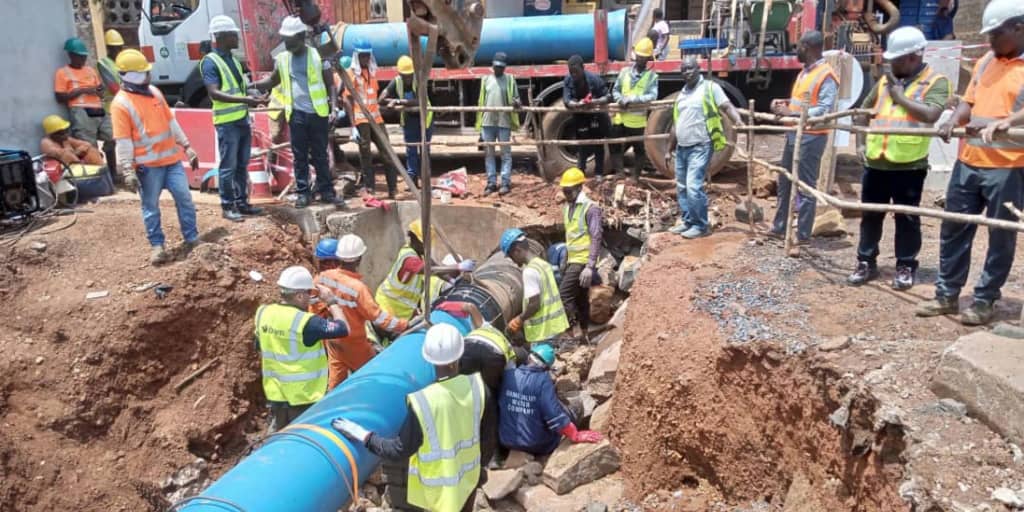 Guma Restores Damaged Transmission Mains in Western Area
Guma Valley Water Company has on a public notice issued yesterday informed that works on damaged sections on their transmission mains in some parts of the Western Area have been finalized.
According to Guma, the works on the damaged sections on the 22 and 28 Inches Transmission Mains at Spur Road Reservoir, Old Juba Bridge and Goderich has been completed.
"As a result, water supply to Freetown has been reopened as per the schedule for Thursday's," Guma stated.
"Management wishes to thank it's valuable customers and the Public for the patience and understanding during the outage in water supply," they added.