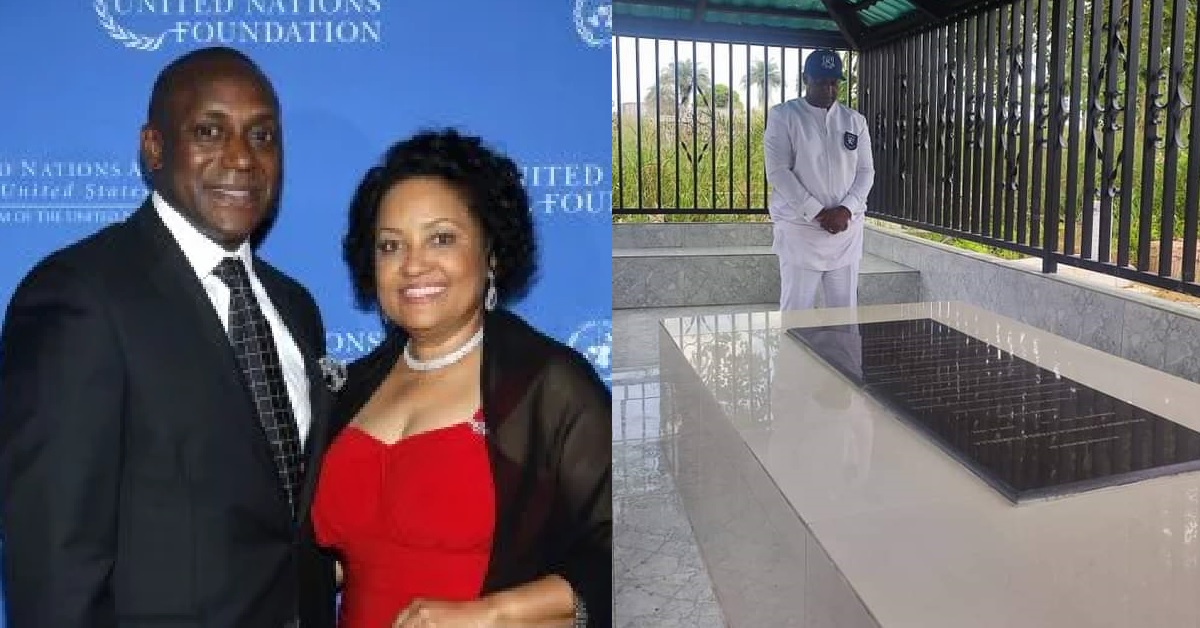 Kandeh Yumkella Pays Tributes to Late Wife Philomena Yumkella's Grave
Before the COBA 2022 celebration and March this ! month, National Grand Coalition flagbearer Kandeh Yumkella has on Sunday 20th November 2022 paid tributes to his late wife Philomena for silent meditation.
Hon. Kandeh Yumkella lost his wife Philomena Yumkella on Sunday 26th June 2022 to an ailment.
The sudden death of a dear mother, sister and wife of Kandeh Yumkella caused pain an trauma to family members and Sierra Leoneans. The pains to Kandeh Yumkella had been unbearable since Philomena departed to her creator.
On this regard, Kandeh Yumkella requested NGCians to consider Sunday as a holy day to offer prayers to a mother, sister and wife.
COBA is a congregation of the alumni association of Christ the King College converged in Bo city to observe the annual celebrations and the Feast of Christ the King. The celebration is globally observed by all cobians across the world.
At this year's celebration, Kandeh Yumkella first paid respect to late Bo Rangers Technical Director, Eric Robert Fambay Lansana on Sunday 19th November 2022 at the Rogers Memorial United Methodist Church in Bo.
Kandeh Yumkella the following day visited the grave of Philomena and offered silent prayers and mediations before he went for their 2022 COBA annual celebration.
CKC, Bo is the second oldest Catholic secondary school in Sierra Leone after St. Edwards, Freetown. It was founded by Catholic Nuns of the Missionary Sisters of the Holy Rosary who serving in the fields of social and pastoral work were concerned about the growing number of boys who successfully completed their primary education in the region.
The nuns found support by including Catholic paramount chiefs in the region, Hotagua of Kakua Chiefdom, Foday-Kai of Jaiama Bongor Chiefdom and Kaikai of Kpanga Kabondeh Chiefdom.