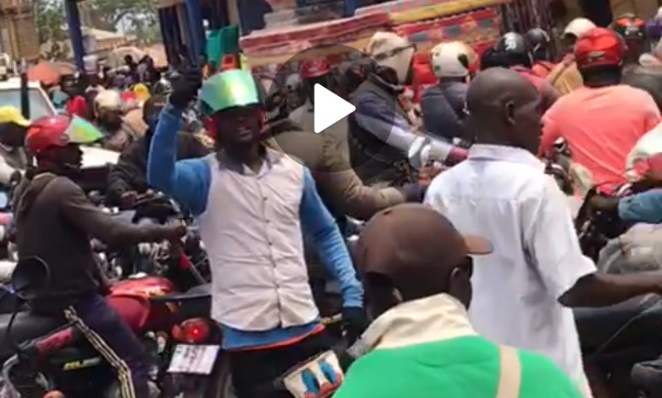 Kenema Bike Riders Chairman Tenders Apology to SLPP Government After Riders Endorsed APC For 2023 Elections
On the 18th April 2022, the attention of the Chairman Bike Riders Union, Mr. Patrick Brima Mando and his Executives of Kenema District has been drawn to a video going round on social media where people claiming to be members of the (BRU) Kenema singing a song in front of the ruling SLPP party office in Kenema by saying APC back to power come 2023 general elections.
As a responsible people managing the affairs of the union at this part of country, we are totally against that particular unprofessional behavior by those members and it is against the constitution of the Bike Riders Union.
Please note that we are all political animals and have right to vote and to be voted for, but that doesn't mean we should go against the rules that bind us as a Union.
Therefore, We the Executives are law abiding citizens who believe in dialogue if there is a problem which we think is affecting the union we always communicate to the authorities of Kenema for there interventions to solve it in a very peaceful manner, we want to see the same behavior within the membership of the Bike Riders Union Kenema District and the country at large.
On that note, on behalf of our membership we are sorry for that unfortunate and on call for behavior by those riders for disturbing the peace of the people of this nation, the matter is under serious investigations by the Sierra Leone police and the BRU. All perpetrators will face the appropriate penalty of their actions by the law of this nation. We want to assure they general public to go about their normal businesses.