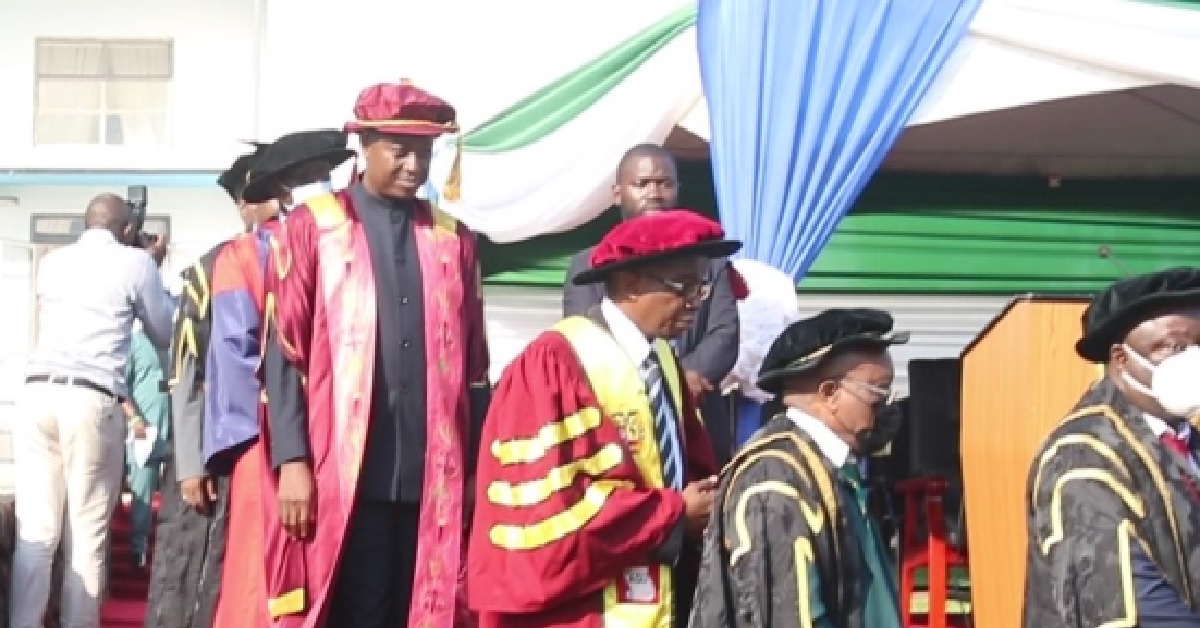 Chancellor Dr Sanpha Koroma Embarks on Visits to Constituents Colleges of University of Sierra Leone
The Chancellor of University of Sierra Leone, Dr . J. Sanpha Koroma has met with the Administration of the Institute of public Administration and Management (IPAM) on 1st April 2022 at the DVC conference room IPAM, Tower Hill Freetown. He was accompanied by the Vice Chancellor and Principal, Professor Sahr and the University Register, Mrs. Olive K. Barrie.
The University Registrar introduced the Chancellor to the staff at IPAM and told them the Chancellor had paid similar visit to the other Constituent colleges of to University of Sierra Leone. The Vice Chancellor IPAM, Professor Edmond Nonie to brief him about the major a academic and Administrative activities ongoing at the college.
Professor Ndonie said he was very pleased to see the Chancellor in their midst and as such was delighted to inform him about how IPAM is working very hard to attain quality Management deliverables notwithstanding some obvious challenges. One Area of Improvement is the extra-mural Program.
The DVC said the biggest challenge of IPAM is infrastructure. He pointed out that  the previous administration has made efforts to have a residential Campus at Bureh Town.
"The contract still has challenges since the project is yet to start in full swing. The IPAM administration is ready to give you a full on the status of the project", He added.