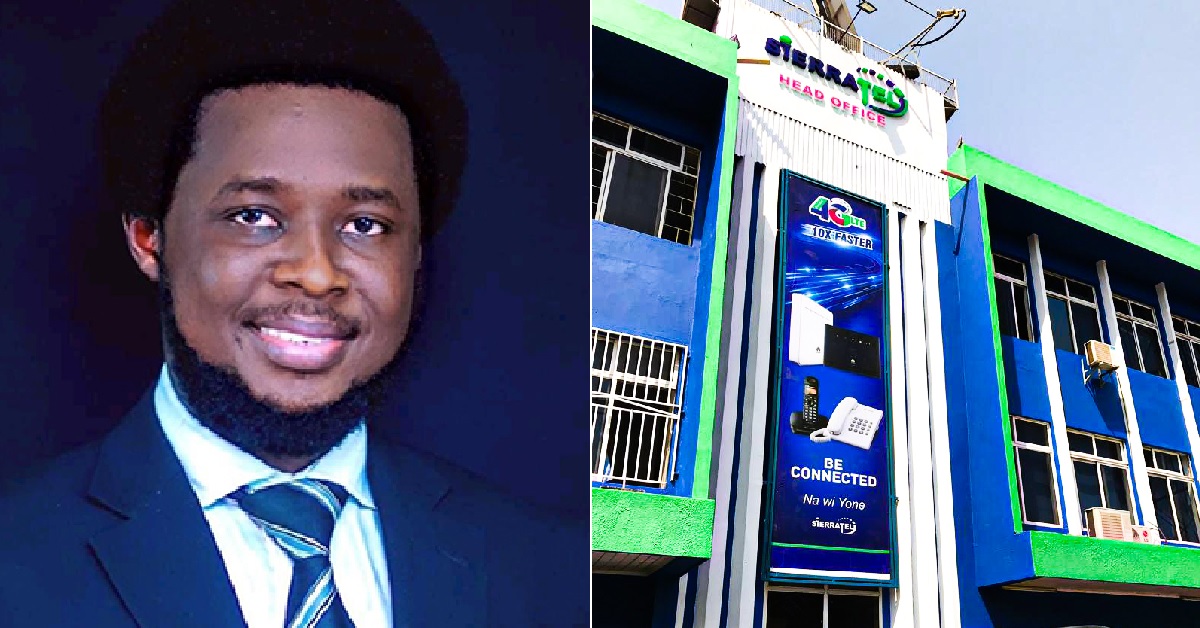 As Massive Corruption Unearthed at SIERRATEL… Chief Commercial Officer, Others Implicated
The Chief Commercial Officer and other senior officials of the sacked Management of Sierra Leone Telecommunications Company (SIERRATEL) are implicated in massive corruption being unearthed in the state-owned enterprise.
Though it is mandatory that all SIERRATEL's cell sited must have two generators each, very reliable inside resources say only one operates in each of those sites. They added that about 70% of SIERRATEL's cell sites have been shut down for lack of spare parts and the inability to provide fuel because of corruption by the sacked Management.
"That is the reason SIERRATEL network is frequently down in the provincial towns and on the outskirts of the capital Freetown," the sources disclosed. They noted that, "The last routine maintenance was done six months ago." The Chief Commercial Officer, Yusif Bockarie, according to inside sources, has allegedly commandeered the company's Sport Edition Jeep for his personal use though he is not entitled to use any company vehicle personally, given his contract like all other senior officials.
Yusif Bockarie also stands accused of looting SIERRATEL's metal poles meant for the ADSL land line to install electricity supply to his residence, a case which the anti-graft agency should investigate.
The Satellite also gathered that a total of 30 company vehicles are grounded for minor repairs on alternators, purchase of batteries, tires and even licenses of vehicles, noting that SIERRATEL is hugely indebted to service providers in India and consequently, the company faces the embarrassment of disconnection. The same goes for Zoodlabs which regularly disconnects SIERRATEL for non-payment of data connectivity.
Another revelation, according to our sources, is that over Le600 million was spent on the painting of SIERRATEL Headquarters on sole sourcing by a Ghanaian company called BTL, which was done by the Chief Commercial Officer, Yusif Bockarie.
He also through sole sourcing procured CDMA phones of very poor quality to the tune of One Billion Leones, according to our sources, adding, the batteries of the phones get swollen once you start using the phones.
Yusif Bockarie, our sources went on, machinated the removal of Foday Sankoh as Managing Director of SIERRATEL.
Under the watch of the sacked Management, our sources say there were selective salary increments to undeserving staff in contravention of the company's policy, adding that this was part of the reason for staff dissatisfaction and low morale on the job.
The company was also unable to pay agencies for security services for the last 18 months, and cleaning services 13 months, our sources disclosed.
The Satellite Newspaper reports that, other senior officials of the sacked Management including the Managing Director, Prince S. Bio, Director Dauda Vaffie Sheriff and Director John Conteh were all part of the cabal headed by Yusif Bockarie and have also been implicated in the mass corruption being unearthed at the state-owned enterprise.