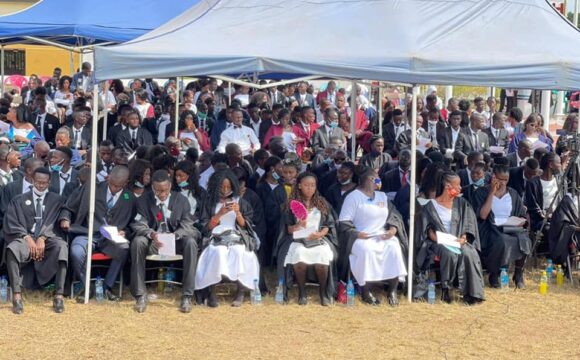 Milton Margai Technical University Announces Graduation Date
The Administration of the Milton Margai Technical University has informed all graduands of the 2015-2022 academic year that the ceremony for the conferment of Degrees and awards of Diplomas and Certificates will be held on 12 March 2012 at the Peace Amphitheatre, Goderich Campus.
The University noted that those wishing to take part either in person or in absentia should register at the registry of their respective campuses.
"The convocation charges are as follows: For Degree programmes; in person Le700,000, in absentia Le800,000. For Diploma and Certificate Programmes including HTC and HND; in person Le500,000, in absentia Le600,000," the university stated.
They further noted that the payment should be made into the university's account No 20126 at the First International Bank.
The University noted that graudands who have already registered should contact the registry for verification before 28 February, adding that the lists of graduands are displayed for students to cross check their information.
"The closing date for registration is Thursday 3 March 2022," the University stated.