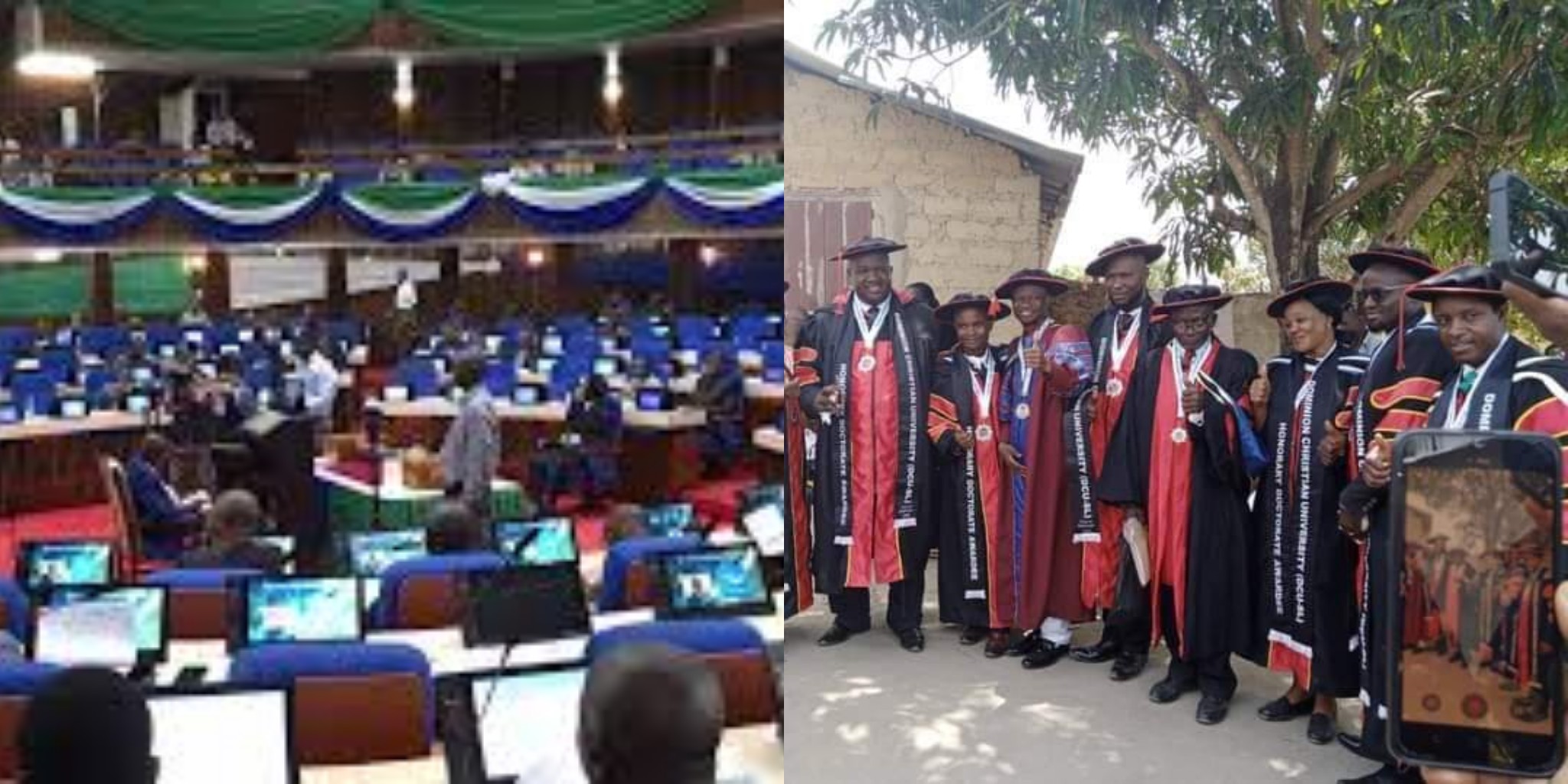 Over Fake Universities… TEC to Face Sierra Leone Parliament
Members of Parliament are calling for the Tertiary Education Commission to face the house to answer to questions bordering on the influx of fake Universities in Sierra Leone.
Hon. Quintin Salia Konneh during a debate in Parliament registered his disappointment in the way academic degrees were conferred on students and referenced an issue of a private University that was closed down by Government for lack of accreditation by the Tertiary Education Commission.
He underscored the point that these fake Universities have put the country into disrepute and urged for serious action to be taken against the defaulters. He also called on the house to summon TEC for questioning in relation to accreditation of Universities and colleges saying that "the dignity of the country has to be protected".