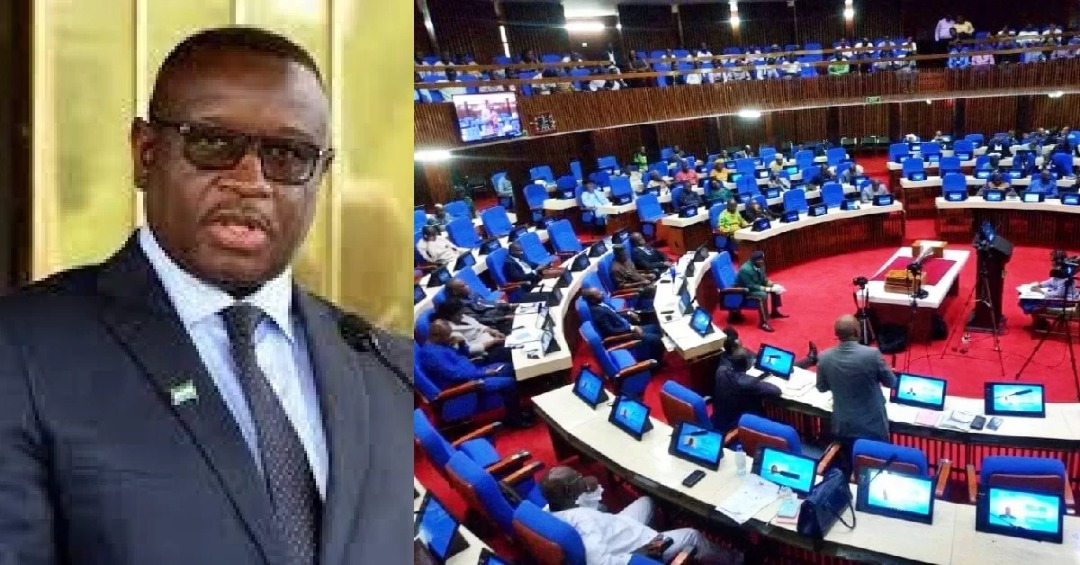 Parliament of Sierra Leone Debunks "Parliamentary Welfare Act 2022"
The Parliament of Sierra Leone has in a press release issued today debunked document circulating on social and other Media entitled "Parliamentary Welfare Act 2022″.
The Full press Release reads;  "The attention of the Office of the Clerk has been drawn to a certain document on social and other media entitled Parliamentary Welfare Acts 2022" with the name of the Speaker of Parliament ascribed.
"I wish to clarify that the said document, being a private member's bill has not been presented to Parliament for consideration. As such, neither the office of Speaker nor Clerk is aware of its existence.
"Even though it is the right of individual Members of Parliament to prepare and pilot private member's bills as provided for in Standing Order 61, Parliament wishes the general public to note that it has nothing to do with the above-mentioned bill.
"The law provides that for a private member's bill to be recognized by the House, it must fulfill certain conditions, including Gazetting the document and formally serving the office of the Clerk.
"As at the time of this press release, the bill in question has not met the said conditions and hence, "not before Parliament".
"Parliament therefore wishes to disassociate itself from the bill and to inform the general"