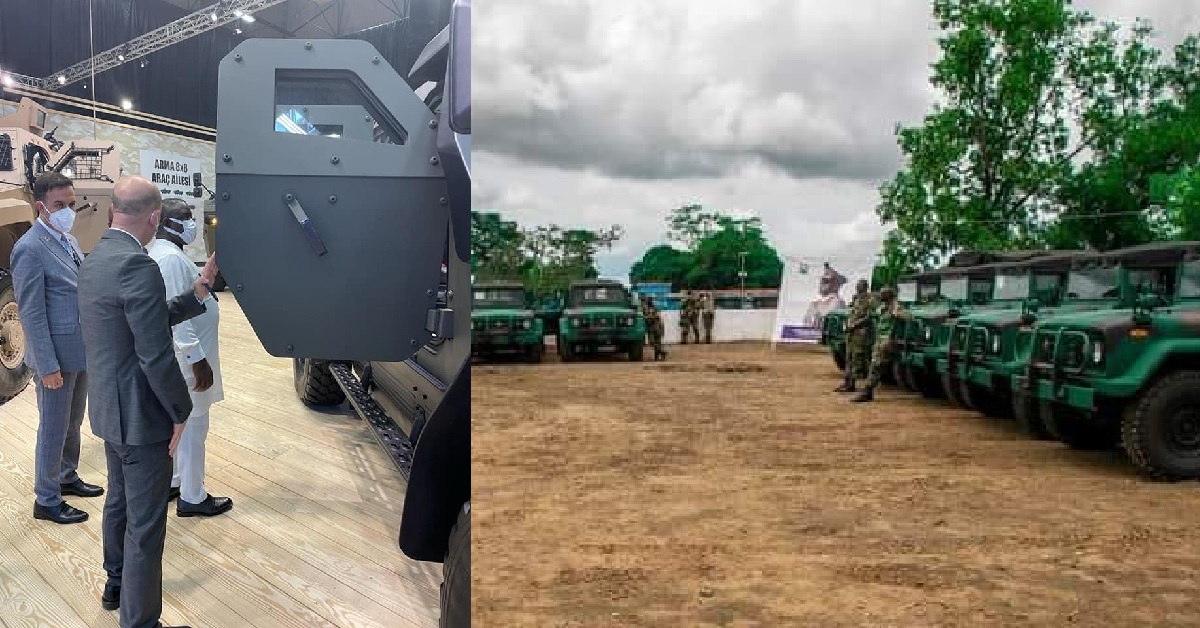 JUST IN: President Bio Receives Brand New Military Trucks From Turkey
The President of the Republic of Sierra Leone, His Excellency Julius Maada Bio has received military trucks from Turkey for Republic of Sierra Leone Armed Forces (RSLAF).
His Excellency President Dr Julius Maada Bio departed London on 10th August, 2021 for a private visit to the Republic of Turkey after participating in the Global Education Summit in London, which raised $4 billion for the Global Partnership for Education. The President spent two weeks and met potential private sector investors with business interests in Sierra Leone.
The President was accompanied by his family to Turkey, a country whose bilateral trade volume of $51.5M in 2017 rose to $55.3M in Sierra Leone after the elections of 2018 that ushered in the Sierra Leone People's Party Government.
While in Turkey, photos were released showing President Bio inspecting an array of lethal military weapons and armoury in Turkey which brought lot of controversies to the people of Sierra Leone. Today, the president has received the military trucks from Turkey to empower RSLAF.