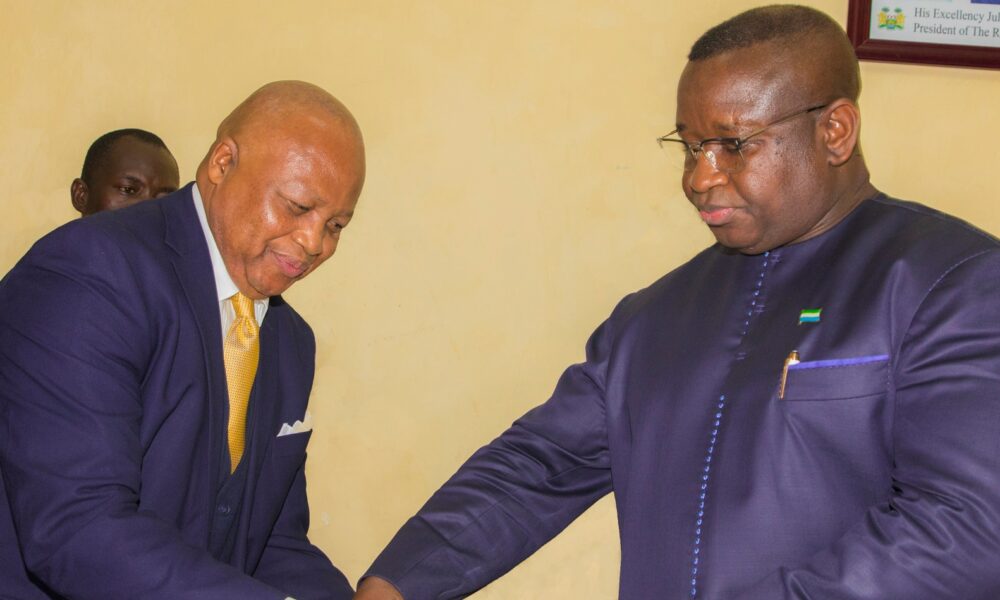 BREAKING: Armed Robbers Attack Sierra Leone's Presidential Adviser, John Tambi
Burglars, last night into this morning, broke into the NASSIT Estate residence of Dr John Tambi, the Presidential Adviser on Infrastructure.
This, a day after the breakage into the residence of a Nigerian judge, Justice Biobele Georgewill.
Speaking to BBC's Umaru Fofona, Dr. Tambi said the attack was carried out around the same time and in the same fashion as that on Justice Georgewill's residence.
Similar items were carted away: two laptop computers and files. Dr Tambi lives next door to another judge sitting on one of the three Commissions of Inquiry, investigating the administration of former president Ernest Bai Koroma.
"It is scary!" Dr Tambi told reporters.
Questions are now being asked about policing in the gated community Estate.
"One would have expected that a day after the incident at the judge's residence, security would have been beefed up in the Estate," a risk analyst told Umaru Fofona.
Police have not responded to the latest incident.