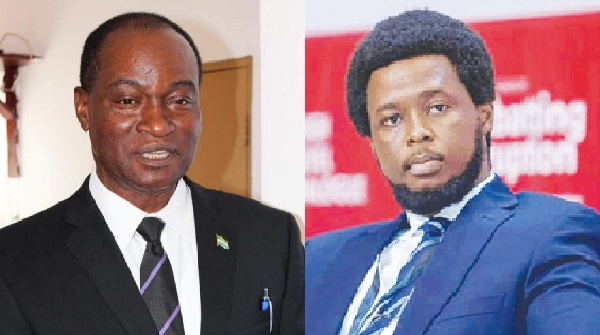 Samura Kamara Breaks Silence as ACC Charges Him to Court For Stealing $2,560,000
The SamuraKamara2023 Communications Bureau confirms that the ACC has today, 25 November 2021, served on its Principal (Dr. Samura Mathew Wilson Kamara) a two-count indictment about the Sierra Leone Chancery Building New York (United States of America).
Dr. Samura Kamara's legal representatives are now studying the indictment.
We want to reassure the public that Dr. Samura M W Kamara believes in independent and credible institutions.
And in his forty years of public service, his unblemished character has never been questioned both at national and international levels.
We also ask the public to exercise patience and be law abiding. Be rest assured that Dr Samura Mathew Wilson Kamara is in good spirit and looking forward to leading the APC party as the presidential candidate. Dr. Samura Kamara will work very closely with his legal team to continue to clear his Name.