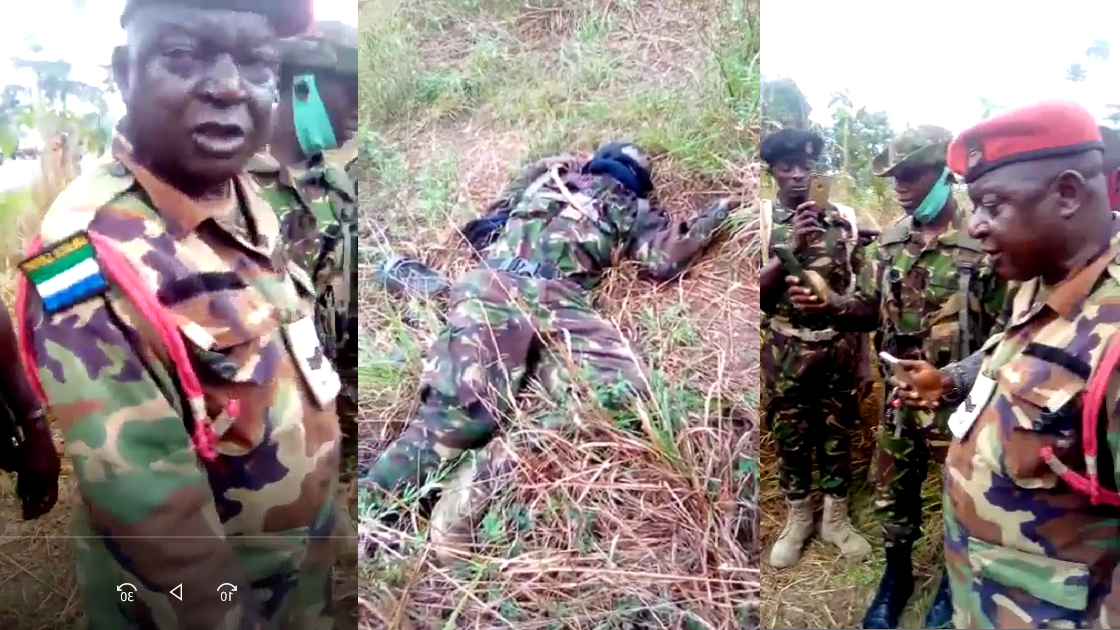 Sierra Leone Military Officer Shot Dead Inside The Bush
An officer of the Republic of Sierra Leone Armed Forces (RSLAF) has been shot dead inside the bush.
The officer, identified as Jonathan Saidu was reported to have been shot dead while on a military operation with his colleagues.
According to a witness, Saidu and other soldiers came to monitor a church programme before meeting his unfortunate death.
"These Soldiers were returning from where they went to monitor a church programme when they met three men, one of which was with a single barrel shot gun. The man with a single barrel shot gun was only being interrogated before he took the gun and shoot the Soldier dead.", the witness said.
He added that the three suspects are already at large while one has been arrested for further investigation.
Watch Video:
This is a developing story, Please check back for updates.