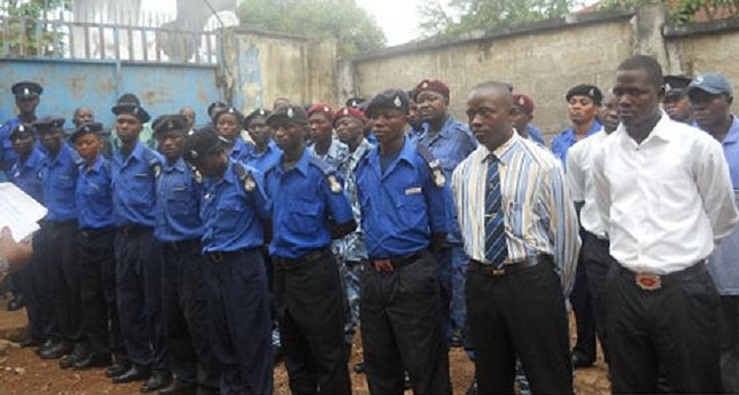 Sierra Leone Police States What Applicants Should Bring Along For Their Entrance Examination
The Sierra Leone Police (SLP) has on Wednesday 9 March 2022 informed applicants about that the necessary documents and materials they should bring along for the Police recruitment examination on Saturday 12 March 2022.
The SLP made this call via a public notice, which is an addition to a previous public notice issued on March 7 March 2022 in regards to police recruitment examination.
"The Management of the Sierra Leone Police wishes to state/inform all candidates who have been shortlisted to take the requirement examination on Saturday 12 March 2022, at various centers to come along with the following items:
1. One recent passport photo.
2. Pens, pencils, and erasers.
3. One identification card."
The Serra lLeone police recently published the names of over 1400 men and women who are qualified for recruitment and eligible for their entrance examination.
An interview will be followed after the examination to seal the final recruitment process.