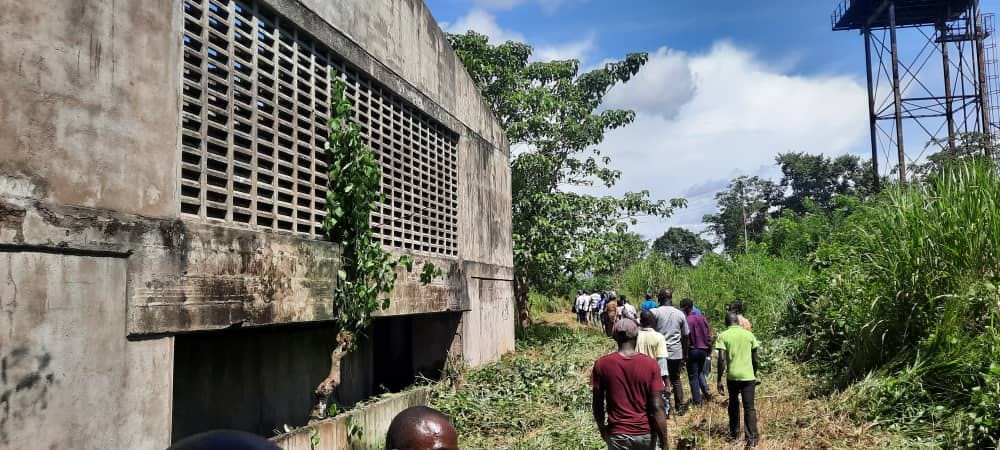 Sierra Leone Government Secures $15 million to Reconstruct And Rehabilitate Bunumbu Teachers College
The Government of Sierra Leone, through the Education Sector Support Project has secured a $15,000,000 grant to reconstruct and rehabilitate the Bunumbu Teachers College (BTC) in Bunumbu, Peje West Chiefdom in the Kailahun District.
Bunumbu Teachers College began operations as a union college in 1922 . It was displaced by the 1991 Rebel War to Kenema in 1991. In 2001, Bunumbu Teachers College and Technical Institute Kenema was merged by the Late President Dr. Tejan Kabba SLPP led government to form Eastern Polytechnic consisting of three campuses ( TIK Campus in Kenema District, Bunumbu Campus in Kailahun District and Waoma Campus in Kono District).
For several years, efforts had been expressed for Government to rebuild and relocate the institution to its original location but to no avail.
Finally, the SLPP Government, led by Brigadier Retired, Julius Maada Bio, With support from the ESS Project, has secured funding from Development partners for the reconstruction, rehabilitation and relocation of the college to its original location in Bunumbu.
In the validation of the scope of the project meeting held at Eastern Polytechnic on Thursday, 12th August 2021, the Project Coordinator Ing. Rowes informed the meeting that the Government has contracted a Consulting Firm; IDEAS Limited to undertake a three month Architectural Design of the entire campus before the reconstruction and rehabilitation work to commence.
He furthered that the project encompasses additional facilities that never existed before. Ingineer Ivan on behalf of IDEAS LTD re-emphasized that their visit was purposefully for a pre-validation of the intended intervention and appreciated the kind of reception accorded them.
The Principal, Eastern Polytechnic, Ing. Prof. Mohamed Konneh applauded Government's effort in the reconstruction and rehabilitation of Bunumbu Campus. He therefore called on the community to own the project as it stands not only to benefit the College but the community as well.
In his statement, the Registrar, John Juana, recognized the good deeds of the current government in ensuring quality education is delivered in this part of the country.
He disclosed to the community stakeholders that the Eastern Polytechnic has been finally transformed into a University and when Bunumbu is reconstructed and rehabilitated, it will be a constituent College of the Eastern Technical University of Sierra Leone.
He noted that the said project will not only advance the educational sector but it will also promote trade and create jobs for the youths.
On their part, the local authorities pleaded with the Delegation to consider the community in the water distribution.
The occasion was climaxed by an assessment tour of the dilapidated structures.
The reconstruction and rehabilitation project is set to begin in January 2022.