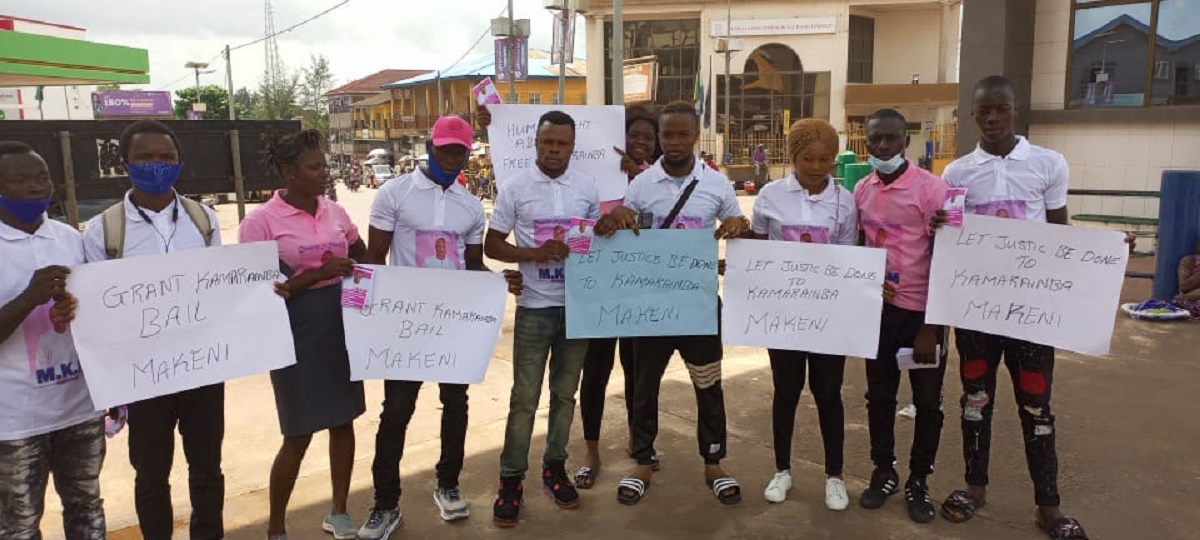 Supporters of ADP Strengthen Campaign For The Release of Kamarainba Mansaray
Members and supporters Of the Alliance Democratic Party (ADP) has launched the "Campaign In Defense of Mohamed kamarainba Mansaray".
The Campaign was launched last Thursday in Makeni to secure the release of Kamarainba Masaray.
The Campaigners explained that The Sierra Leone Chief Justice should not be allowed to overturn a bail which has long been granted by one Justice Samuel O Taylor.
The Campaigners were holding placards with inscribed statements like "Grant Kamarainba bail".
The Campaigners note that their campaign will continue until Kamarainba is free.