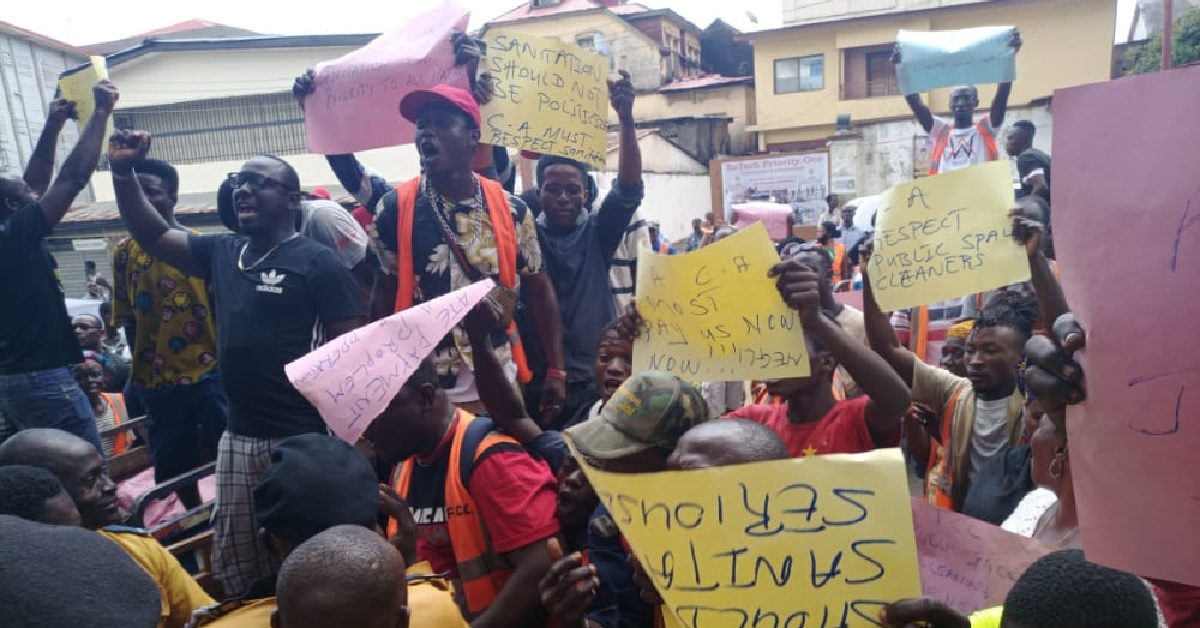 HAPPENING NOW: Tricycle Youth Groups Begins Protest Strike as FCC Fails to Pay July Salary
The Tricycle Youth Groups that are responsible for sweeping the streets of Freetown are presently on strike at Freetown City Administrative Office in Freetown.
According to source, the groups have not been paid for the past two months even when they are sweeping the streets. The youth groups are presently on peaceful protest for their July payment.
According to the Chairman of Waste Collectors Management Association, Abubakarr Sesay, it has been norm for the delay of their payments. They were never paid on time even when they have to pay their own workers. So, they are calling on the Mayor, Yvonne Aki-Sawyerr and the Chief Administrator, Festus Kallay to pay them for the month of July.
The protesters were denied entrance to the building by the Metropolitan Police of Freetown City Council. No word has come from the Mayor and Chief Administrator.
Keep following for more updates…