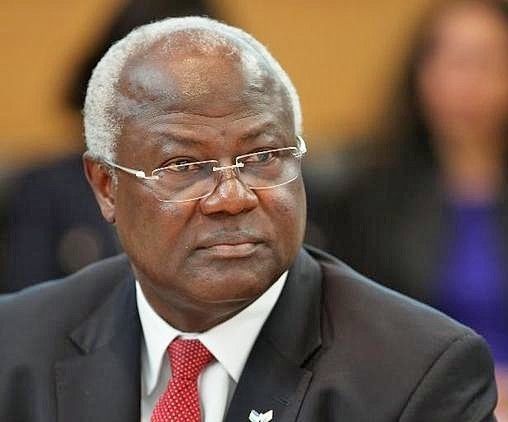 We Are On Track To Eradicate Ebola – President Koroma
President Ernest Bai Koroma on Friday 14th August 2015 urged the people of Tonkolili district to remain vigilant in the final push to eradicate Ebola from Sierra Leone.
The President made this statement while officially releasing the people of Massesebe village, Tonkolili district, having gone through the normal 21 days quarantine period.
Cutting the tape to mark the completion of their quarantine period, President Koroma described the moment as a special day in the lives of the people, but however cautioned against complacency in the fight against the receding virus.
He disclosed that there are only 2 patients at treatment centers nationwide, adding that progress has been made, but however reminded all to remain vigilant and continue to adhere strictly to the medical regulations stipulated by health authorities.
President Koroma thanked development partners for their swift response to the situation which significantly helped to contain the spread of transmission particularly in Massesebe.
Addressing a meeting at the Tonkolili district Ebola response centre, President Koroma urged that nobody should rest until Ebola is finally eradicated, citing the Liberian situation where the virus returned after the World Health Organization (WHO) declaration of the country as Ebola free. "We should not go back to doing the wrong things," he warned and encouraged all to sustain efforts until the last case is discharged from the treatment center.
He informed that government has launched the post-Ebola recovery programme, while calling on all to monitor the implementation to ensure mutual accountability and transparency.
The president acknowledged the role of paramount chiefs as key players in monitoring the process, saying that it was essential to maintain the structure of local governance to monitor and make development programmes successful. He disclosed that he will be making on the spot checks across the country to ensure what is in the recovery plan is implemented to achieve the desired objectives.
President Koroma commended the DERC for being up to the task at a difficult time and further encouraged all to sustain gains that have been made by government and development partners.