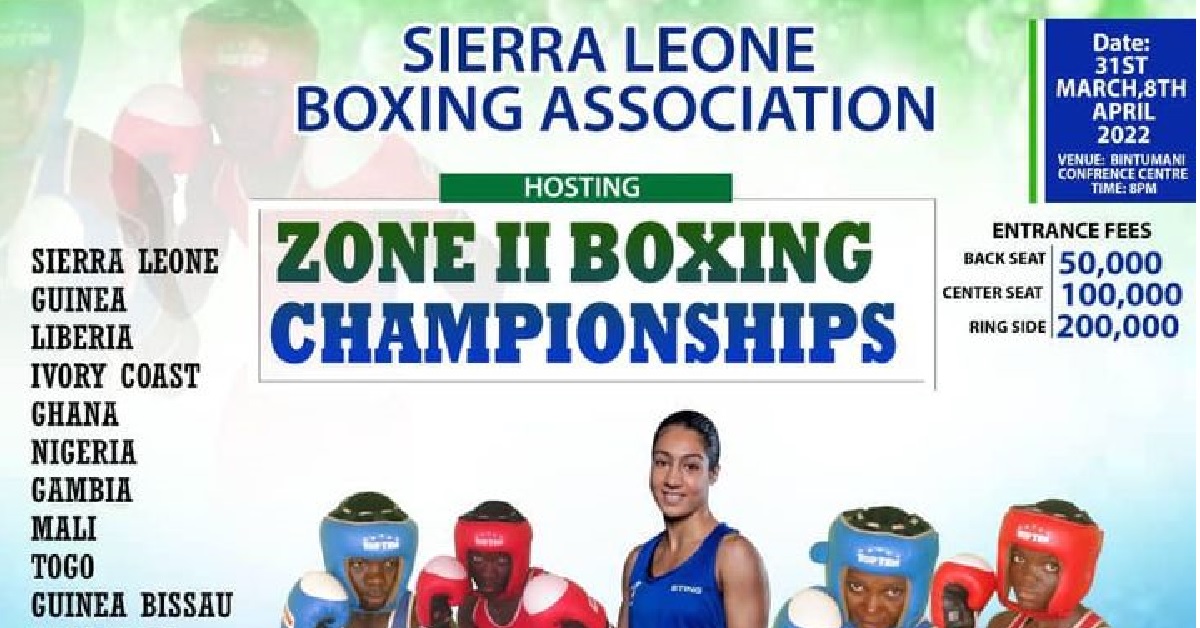 Sierra Leone Boxing Association Hosts Zone (2) Boxing Competition in Freetown
The Sierra Leone Boxing Association is set to host the Zone 2 Boxing Competition at the Bintumani Conference Center in Freetown.
The countries that will participate in the upcoming competitions are Sierra Leone, Guinea, Liberia, Nigeria, The Gambia, Mali, Togo, Guinea Bissau, Cape Verde, Burkina Faso, Senegal, Niger.
Famous Sierra Leone female Boxer, Sara Haghighat-joo Who participated at the 73rd Strandja International Tournament has also arrived in town for the competition.
The Technical Director for the Senegalese National Boxing Team, Mr Williams and officials from Cape Verde, and Guinea Bissau have recently arrived in Sierra Leone ahead of the tournament. The competition is set to commence today 31st March will concludes on the 8th April at the Bintumani Conference Center.
President of the International Boxing Association (IBA), formally known as AIBA, Umar Kremlev recently congratulated Solomon Kargbo on his re-election as President of the Sierra Leone Boxing Association (SLBA).
SLBA held their Annual General Meeting (AGM)/ Elective Congress on Saturday, March 12, 2022, in Freetown with both Solomon Kargbo and Alhaji Komba returned unopposed at the end of the voting process as President and Secretary General respectively.