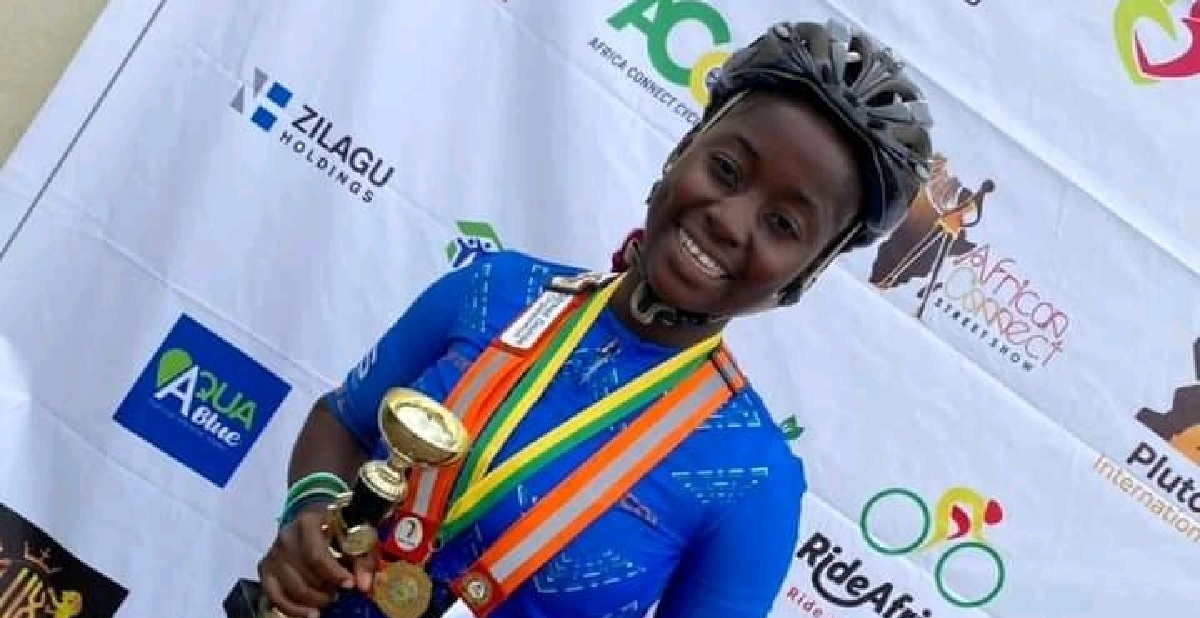 Sierra Leonean Cyclist, Fatima Deborah Conteh Crowned Champion of The Ride-Afric Race in Ghana
Sierra Leone Cyclist, Fatima Deborah Conteh was crowned champion of the Ride-Afric Accra Criterium race, hosted in Ghana, on Saturday 16th April 2022.
Debora who represented Sierra Leone in the tour for the first time exhibited her  outstanding cycling skills to outshine her opponents on the road, finishing ahead of 20 riders in a fast pace sprint.
The Lunsar Cycling club road queen rides in a distance of 80km and returned a time of 1 hour 10 minute to become the eventual winner of the race.
"I am delighted to win this amazing race. The result here today, is something I will always remember. It wasn't an easy race, but I fought hard to exhibits how far we've gone with cycling in Sierra Leone, despite the numerous challenges we are faced with" Deborah cited.