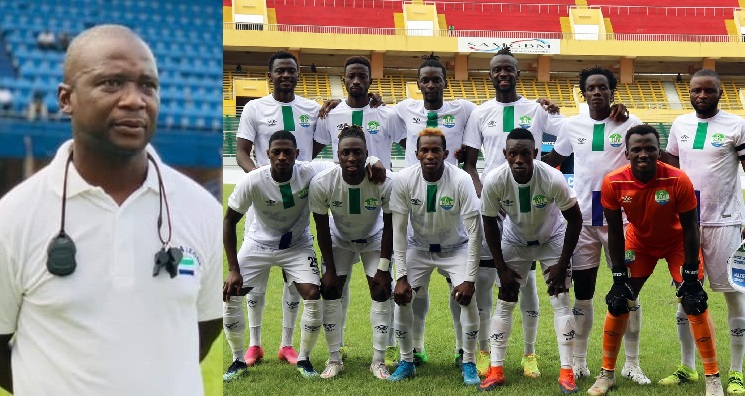 Sierra Leone Football Fans Blames Coach John Keister For Defeat Against Nigeria
The Leone stars suffered a 2-1 defeat in their quest to qualify for the 2023 Africa Cup of Nations (AFCON) in Ivory Coast against a Nigeria side they have struggled against in the past.
A majority of Sierra Leonean football fans have expressed hue and cry over Over John Keister lack of attacking football tactics against the Super Eagles of Nigeria.
However, many fans believe that if John Keister would have been more tactical in the second half of play, Sierra Leone would have settle for a win or a draw before the end of match.
Some Sierra Leonean football fans were disappointed that the team played with Keister's defensive tactic when they were 2-1 down.
John Keister started doing tactical changes only after he realizes that his  formation no longer work against the Nigerians in the second half of play.
Speaking to Sierraloaded. Sport Desk, Alhaji a die-hearted fan of Leone Stars believes that "Nigerian brought in fresh legs in the second half, Sierra Leone hardly changes "
Ishmail Kamara stated that "Keister needs to improve on his tactical approach if he want to go to Ivory Coast 2023"
Mohamed Conteh believes that "Attacking football is the solution to Leone Stars problem because we now have the players to take us to the next AFCON"
Sierra Leone will play their next qualifying match against Guinea Bissau who currently top Group A with 3points and 5 goals.
Coach Keister must win if he is to please the Sierra Leonean football Fans.