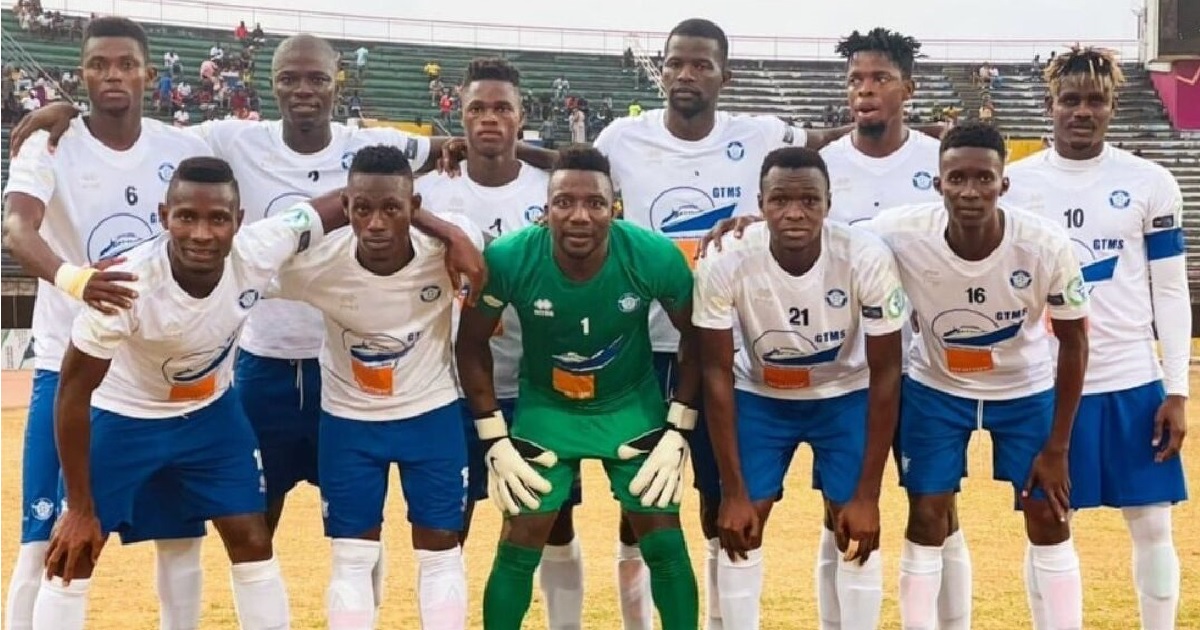 FC Kallon Wins Protest Over Diamond Stars Football Club
Sierra Leone Premier League Club FC Kallon wins  protests Over Diamond Stars for filling ineligible Players against them. Three (3) points and three (3) goals have been awarded in favour of FC Kallon in respect of the said match
On 14 February 2022, Diamond Stars Played host to FC Kallon in Koidu City in the ongoing Sierra Leone Premeir League Board (PLB) received a protest from FC Kallon alleging that Diamond Stars FC fielded two (2) ineligible Players in the persons of Abubakarr Barrie and Abdulai Sesay , with Jerseys no's. 3 and 10, respectively.
The substance of the protests is that the concerned Players are not duly transferred as they are on a season- long loan to Mount Aureol SLIFA and therefore cannot be properly registered in support of their protest are copies of the loan agreement between Mount Aureol SLIFA and Standard of Football Club and Teggish Football Foundation Academy for Abubakarr Barrie and Abdul Sesay respectively.
Prior to the receipt of the protest… the players former club- that is Mount Aureol SLIFA in this case  as the loan  is still  subsisiting and therefore the concerned  players  cannot be said  to have been duly registered. Same like FC Kallon, they also supported their protest with loan agreement between them and Standard Football Club and Teggish Football Foundation Academy in respect of both Players.
According to Findings  base on documents on the custody of the Board including the loan agreements in respect of the players Concerned, one of which reads in part,
" We write to inform you that we have agreed to loan the above mentioned Player (Abubakarr Barrie) to Mount Aureol SLIFA team. The loan will be for the duration of the 2021 Premeir League Season starting on the 23rd April 2021 and the other which states interalia , "The Teggish Football Foundation Academy (TFFA), do hereby loan fee of Two million (Le 2,000,000) is paid for the above -mentioned player.
And having gone through the registration documents submitted by Diamond Stars FC to the Secretariat of the PLB, it is establish that Diamond Stars FC did not secure the full clearance From the player's Former Club- that is Mount Aureol SLIFA in this case as the loan is subsisting and therefore the concerned Players cannot be said to have been duly registered."
The board concludes that It is their considered view that concerned Players were ineligible to have participated in match against FC Kallon in Koidu City.
In the Circumstances, therefore, it is hereby ordered as follows;
1) The match score between Diamond Stars FC Vs FC Kallon, Played on 14 February 2022 at the Koidu City playing field, Kono is declared a nullity.
2.) That three (3) points and three (3) goals are awarded in favour of FC Kallon in respect of the said match
3 ) The Diamond Stars are fined Le 2,500,000(Two Million, Five Hundred Thousand Leones for Fielding ineligible Player.
4) That the fine should be paid into the Sierra Leone Premeir League Board Account 210-0000003-01 at the Union Trust Bank and receipt of payment made available to the Secretary of the Board before their next match