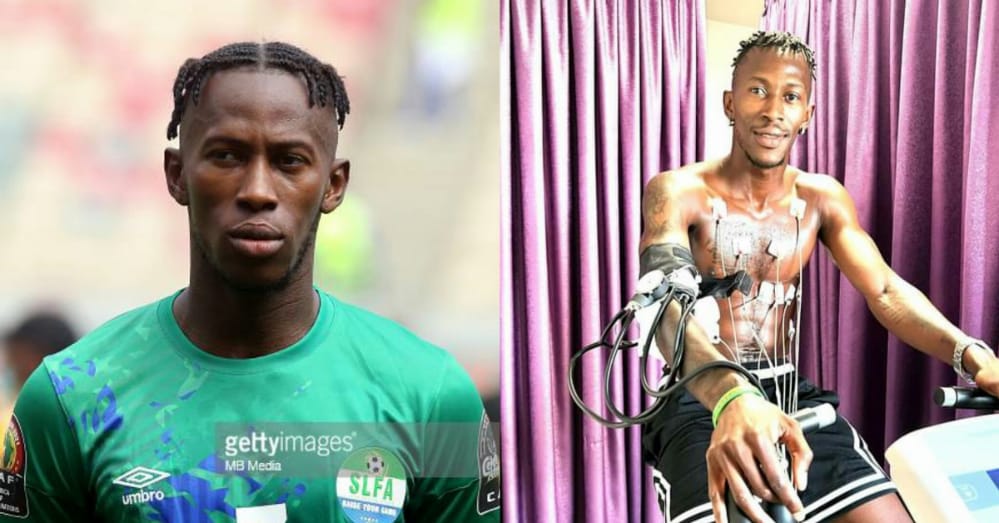 Hapoel Haifa Confirms Done Deal on Leone Stars Midfielder Kwame Quee
One of Sierra Leone most dedicated Midfielders Kwame Quee has officially been unveiled by the Israeli top-tier side, Hapoel Haifa after undergoing a rigorous medical test.
Hapoel Haifa Football Club is an Israeli football club located in the city of Haifa. The club won one championship and 4 Israeli cups. The team is also known as "The Sharks".
Following the transfer rumors being heard about the player on the media, the final transfer deal from Najran to Hapoel Haifa football club ha recently reached fans of the players yesterday Monday 11th July 2022 from the official page of the player.
After passing medical and completed his contract over the weekend, Kwame Quee officially announced his achievement on his official Facebook page.
"I'm here Haifa ❤️🖤" he posted.
Kwame was among John Kister's selected players for the AFCONQ 2023 qualifications. The footballer started his foreign career in Iceland with Vikingur Reykjavik. During his time in Iceland,  he made some superb achievement during his time by winning the Icelandic league with Vikingur.
Nevertheless his wonderful time spent in Iceland, the superstar made his move to Saudi side Najran FC in early 2022.
Kwame's new move to Hapoel Haifa FC in Israel has earner him the first Sierra Leonean to play in Europe and Asia continents in two seasons. The player has successfully completed his moves to Hapoel Haifa this weekend, including a medical test and he has also been unveiled.