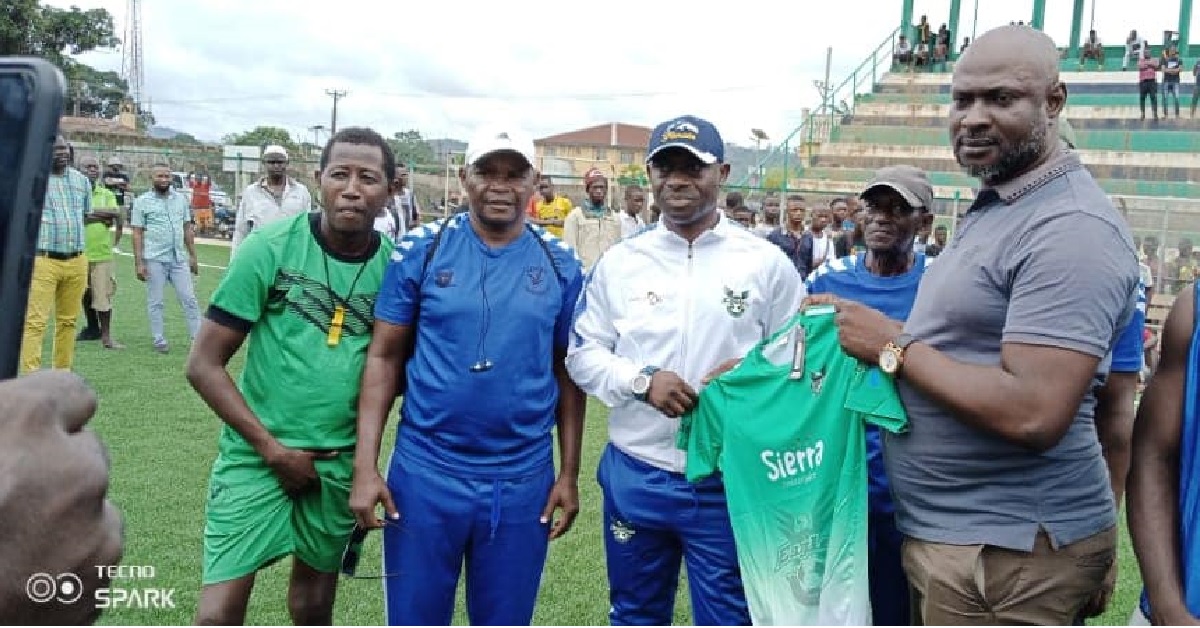 Ahead of Resumption of Sierra Leone Premier League, Kamboi Eagles Unveils Newly Appointed Coach
Ahead of the Resumption of the Sierra Leone Premier League early next week, Francis Zappa Koroma has been officially unveiled by Kamboi Eagles' Executive as their newly appointed Coach at the Kenema City Field on Monday 06/09/2021 at around 11am.
The Chairman of the Club Brima Manzola Kamara thanked the fans and supporters who have been around him in promoting the club.
Manzola maintained that the Club belongs to the Community and he should therefore not do anything without their consent adding that his Management is open to all who may wish to render help or in working with him for promoting the Club.
Chairman Manzola debunked the accusation of him monopolizing the Club's decision saying that he is in constant consultation with all Stakeholders who are having concern over the good image of the Club.
The newly appointed Head Coach thanked the entire Management and pleaded with the fans to always love the Club even when the Club is under difficult situation.
Coach Zappa said he is not new in the game as he has worked with most of the current players at National level and he is also aware of the Pressure ahead especially when Kenema people love Kamboi Eagles and will always want in seeing the Team winning matches.
Coach Zappa assured the Public his total commitment in working with his backroom Staff as he alone cannot succeed in bringing victory.
Other Speakers were the Team Manager and The Head of Media and Marketing of the Club. Present at the unveiling ceremony were the Players, The Media, fans, supporters and the general populace.