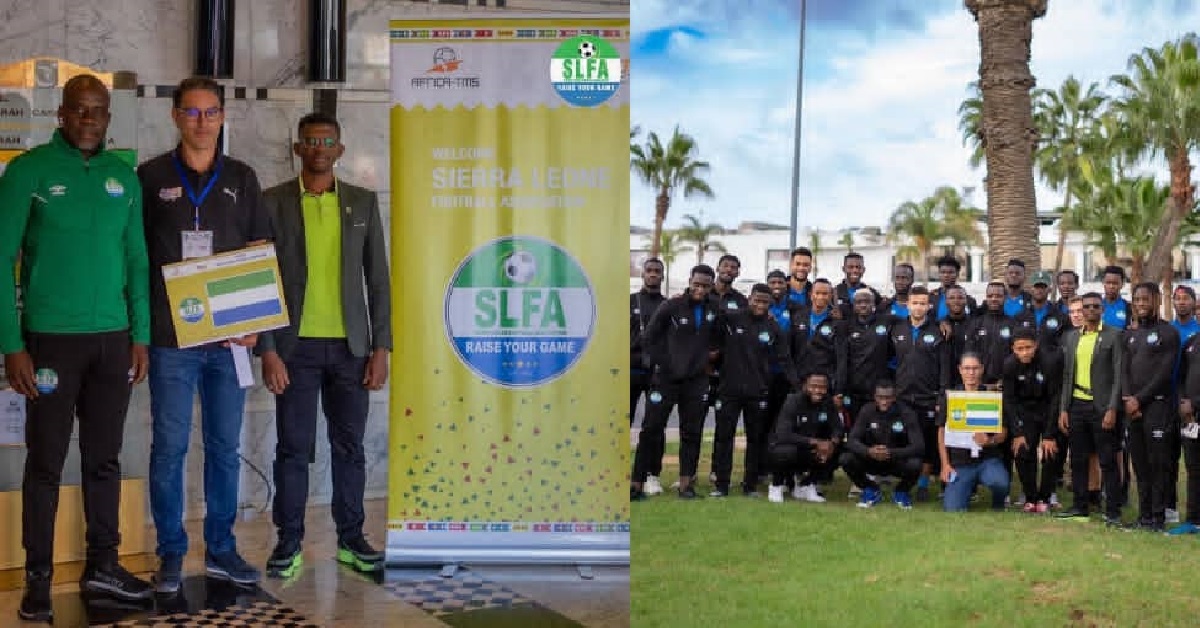 Leone Stars Touch Down in Casablanca Ahead of Dr Congo Friendly Match
The Sierra Leone national senior team Leone Stars, have this morning safely touched down at the Mohammed V International Airport in Casablanca, Morocco via Etihad Airways ahead of Sierra Leone's friendly encounter against the Leopards of DR Congo on Tuesday September 27, 2022.
The entire delegation led by the Minister of Sports Ibrahim Nyelenkeh and SLFA Executive Committee Member Kweku Lisk was warmly received by Africa-TMS representative Akram Bizid.
The team has checked in at the 5-star Hotel Farrah in Casablanca.
With a high level of determination to redeem themselves following the 4:0 defeat in South Africa, Leone Stars will hold a full blown match situation training later this evening at the Stade Père Jégo to finalize technical preparations going into tomorrow's match.
Leone Stars have their first friendly encounter with South Africa side, Bafana bafana on Saturday, 24th September 2022. The result was not favourable for Sierra Leone as the team suffered a 4:0 defeat.
The team has spotted mistakes that resulted to the defeat, they have just landed in Casablanca Ahead of their clash with the Leopards of Dr Congo on Tuesday 27th September 2022.
All the best our Darling Leone Stars!!!