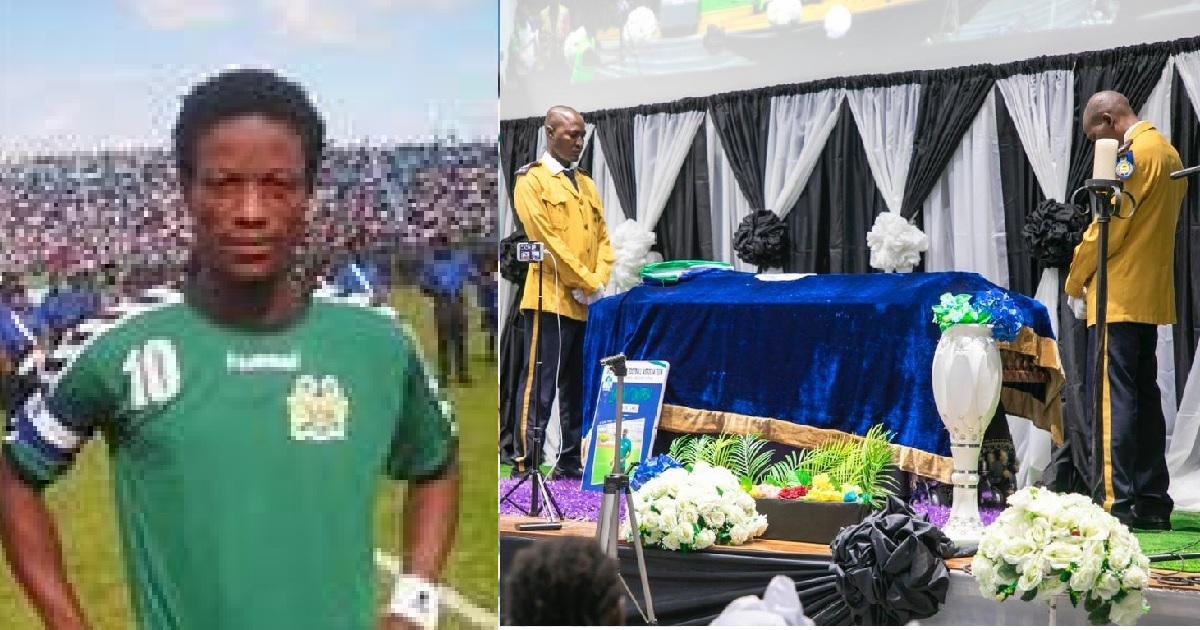 Mohamed Kallon Pays Tribute to The Late Lamin Conteh (Junior Tumbu)
Following the death of legendary football icon Mohamed Lamin Conteh popularly known as Junior Tumbu, who passed on early this month on the 5th May 2022, and has on yesterday, Tuesday 24th May 2022 laid to rest, Former Leone Stars striker and international footballer, Mohamed Kallon has joined other mourners for the lost of a colleague in the Football world. 
Mohamed Kallon and Junior Tumbu have become brothers days back in the football pitch, who had played for the same goal of making Sierra Leone proud among nations in Africa and the world.
According to Mohamed Kallon he considered the Late man as Sierra Leone's most proficient footballer in their time. His dribbling skills are u comparable to any during their football era. "…you can't get better in terms of technique, abilities and dribbling skills.." Mohamed Kallon confessed. He went on to confirm that he was considered as a football magician because of his football skills.
On a video posted lately paying last respect to the late man, Mohamed expressed on the video of how lucky he was to have met Junior Tumbu and played side by side for our darling Leone Stars.
You are indeed an icon and Sierra Leone will ever remember your mark you have made for the nation and your sacrifices are well acknowledged.
May his gentle soul rest in perfect peace.
WATCH VIDEO: