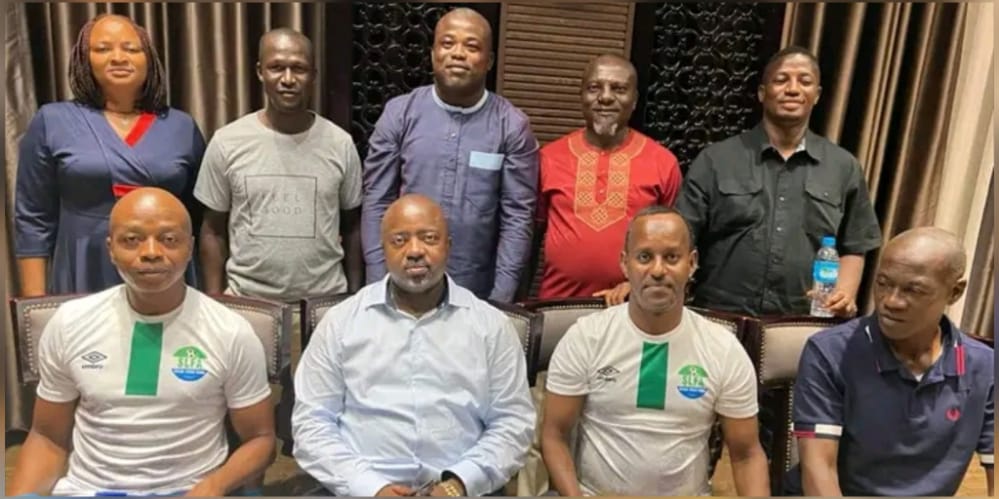 SLFA President Thomas Daddy Brima Bids Farewell to FIFA Referee Instructors
The President of the Sierra Leone Football Association Thomas Daddy Brima has today Wednesday June 29, over dinner, bade farewell to FIFA Referee Instructors- Ali Mohamed Ahmed and Bento Tomas Navesse- following their successful completion of a two-week training course for local Instructors, Assessors and Referees.
A total of 30 Instructors and Assessors and over 40 Referees, mostly young boys and girls, selected from different Regions across Sierra Leone benefited from the training which is geared towards improving the standard of refereeing in the country.
The two FIFA expert trainers will depart Sierra Leone today Thursday June 30, 2022.