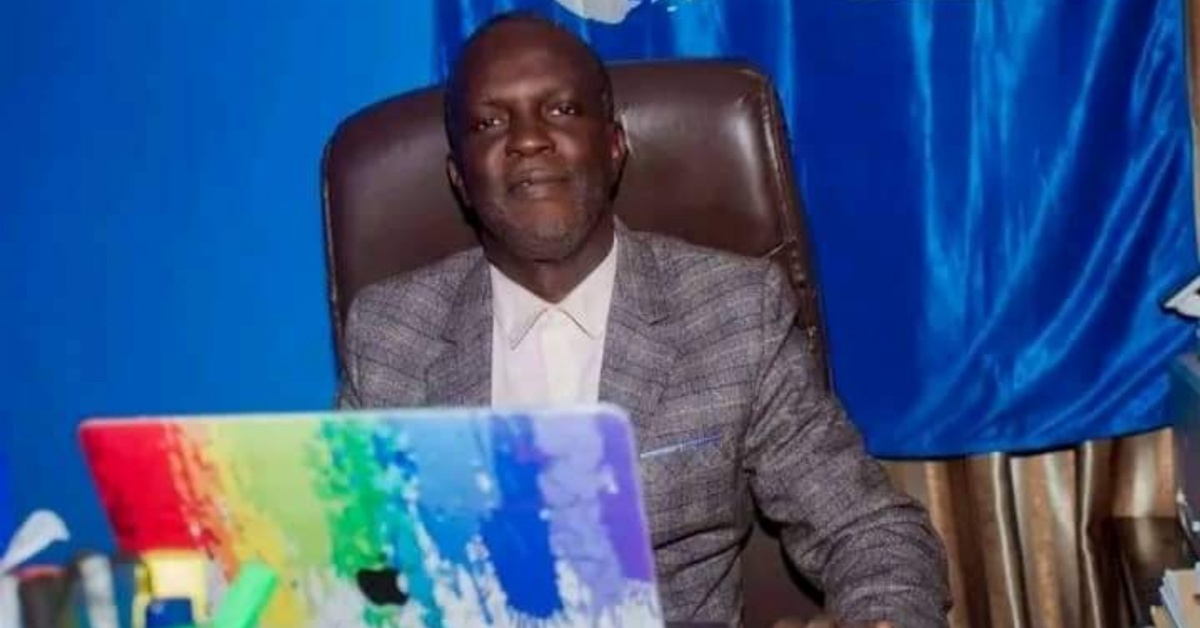 Turay Vows To Transform The National Olympic Committee
The incumbent President of the Sierra Leone Swimming Diving and Water Polo Association (SLSDWA) also a member of the CANA Zone 2 Bureau Mohamed Abdul Turay has stated that his passion to transform the National Olympic Committee (NOC) is the major motivation why he aspires for the Presidency.
Turay is a seasoned sports administrator who has previously served in diverse capacities including as former Secretary-General of the Sierra Leone Premier League outfit Old Edwardians FC, a two-term scribe of the Swimming Association and was elected last year to serve as President, he has also built a distinguished character on the global stage and served as one of the Vice Presidents for CANA Zone 2 between 2017-2021.
Since he took over the Swimming Association one year ago, on two consecutive occasions his leadership provided cash of NLe 500 each to swimmers as educational support, and has implemented a series of capacity-building programs four officials participated in a Level 1 Open Water Swimming Coaches Course in 2021, Tity Dumbuya was awarded a one-year scholarship to train at the FINA Centre in Dakar Senegal, again CANA has awarded a scholarship to Sierra Dolphins swimmers to train during the Camp that will be hosted early next year in January in South Africa to improve their performance ahead of a series of international competitions.
Again due to the ongoing renovation of the Siaka Steven Stadium, swimmers have been effectively training at the beach with an impressive performance in the just concluded Birmingham Common Wealth games and the 8th CANA Zone 2 held in Dakar Senegal where three swimmers scored a total of 2775 points, and his administration also succeeded in relocating the Association's Secretariat to Kroo Town Road.
Furthermore, he has started supporting regional bodies to organise elective congress which has successfully started in the Northern region and to continue in the other regions, and recently organized training for young female swimmers in the Northern region on menstrual hygiene as well as supporting them with swimming gear.
However, Turay believed that the forthcoming elections scheduled for Saturday, 10th December is the best time to transform the National Olympic Committee "Throughout a tortious journey, we have seen quite a lot: the fall in the interests of sports, the collapse of administrations, the unsavoury practice in the selection of athletes to a wide range of major concerns. The challenges are enormous and listless." he noted.
Mohamed Abdul Turay has assured the delegates to change the narrative under his leadership through a partnership with sports journalists for the effective promotion of NOC activities and sports in general, organising regular media briefings to demonstrate transparency and accountability, strengthen gender empowerment and participation in National Olympic Competition, provide the correct nutrition to enhance the performance of athletes and promote fair national trials and hold camping for athletes.