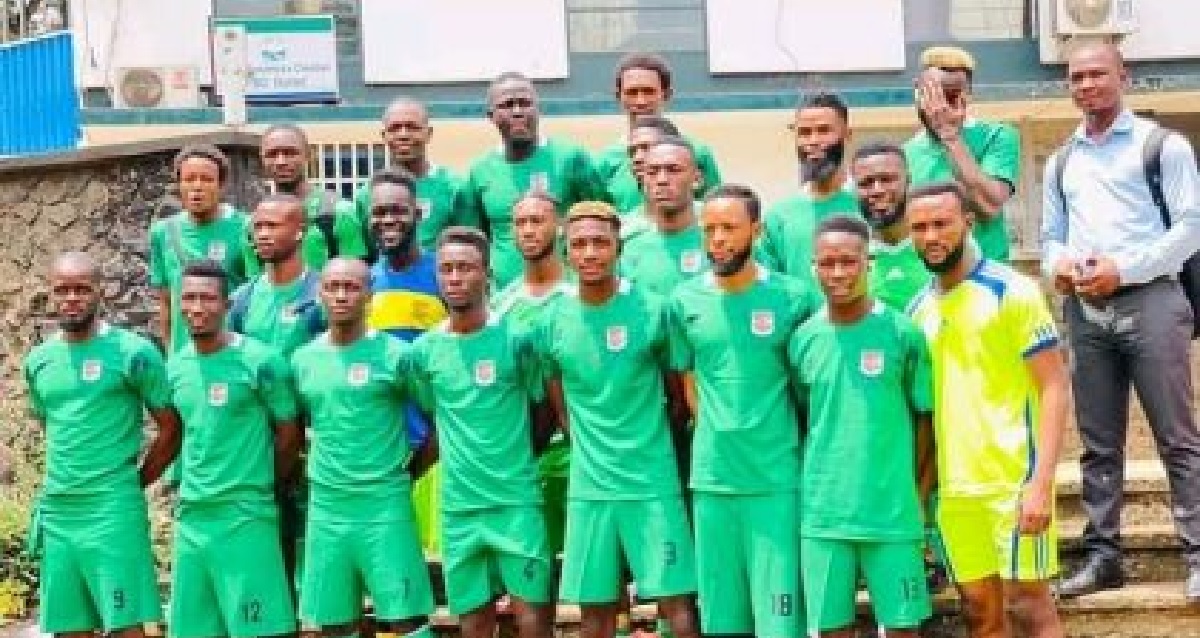 Intervarsity Football Competition: University of Sierra Leone Advance to The Semi-Final as They Defeat Milton Margai University
The University of Sierra Leone of Sierra Leone have defeated Milton Margai University to advance to the Semi final of the Intervarsity competition.
It was a match of resilience, arguments and Academic charging but ended with ease and smiles. Both teams were prepared and well organized to face each other, but only one could be crowned as a winner.
As the game started, the University of Sierra Leone took the lead until the later part of the game, in which there was a penalty confusion which was later granted and taken by the Milton Margai player but clearly missed his chance of   equalizing as was anticipated.
The saved made by the USL Goal Keeper (Musa Noah Sesay) earned them a remarkable victory over the Milton Margai University by one goal to nil (1 – 0), thus qualifying the University of Sierra Leone Team to the next round of the intervarsity football competition.
The Minister of Sporting Activities, MOMODU MUSTAPHA JALLOH of the Students' Union Government of FBC,  calls  on the Administration of the University of Sierra Leone (USL) and Students at large to please give their unflinching support to this outstanding football team of the University of Sierra Leone.