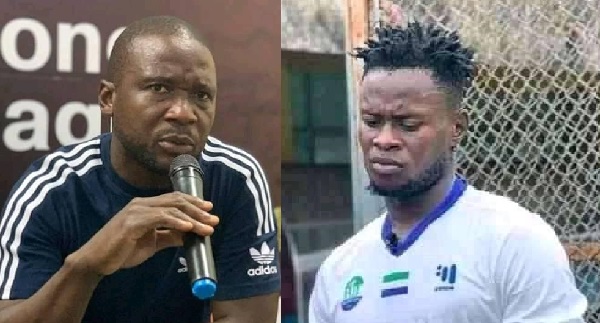 "You Are a Liar" – Musa Tombo Blasts John Keister
Bo Rangers and Leone Stars Striker, Musa Noah Kamara popular known as Musa Tombo has described as lies allegations of indiscipline levied against him by the National team coach, John Keister.
According to the Striker, what Keister said about him on social media is a lie. He continued saying that Keister used a statement that he will frustrate his football career.
"The habit of Keister is to frustrate the talent of young footballers. He has a lot of issues with young footballers in the National Team." He added. The striker challenges his coach that he is not the one that have his destiny, he is not God.
Musa Tombo said Keister never called him neither to give him money. "The statement that he used against me that he will frustrate me, that what I am seeing now. I can tell him that he will not be able to frustrate me." He ended.
Watch his response to the allegations below: