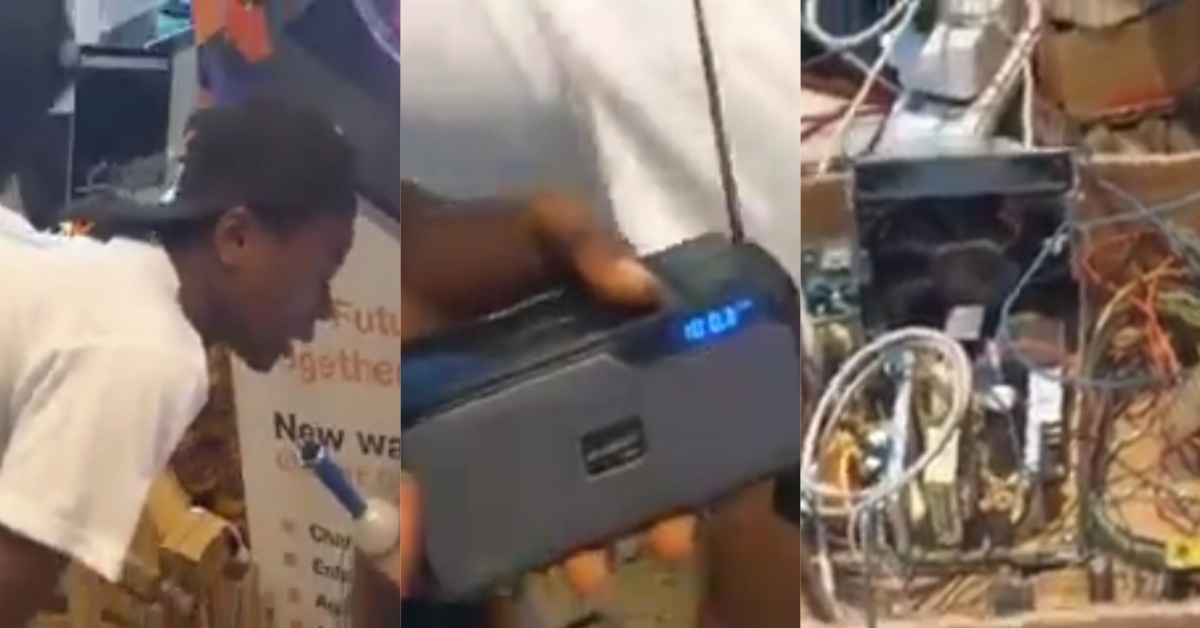 Two Young Sierra Leoneans Invent Self-Charged Radio
Two young Sierra Leoneans, Joseph Gordon and Naomi Massaquoi have created an FM radio station and a generator that self-charges its battery to power the radio with 19 volts all developed from scraps. The radio station is named Genesis Radio, 100.3 FM.
They are showcasing these creatives at the ongoing Youth Fair at the Bintumani Conference Centre in Freetown.
Credit: Vertex MEDIA
Watch video below: