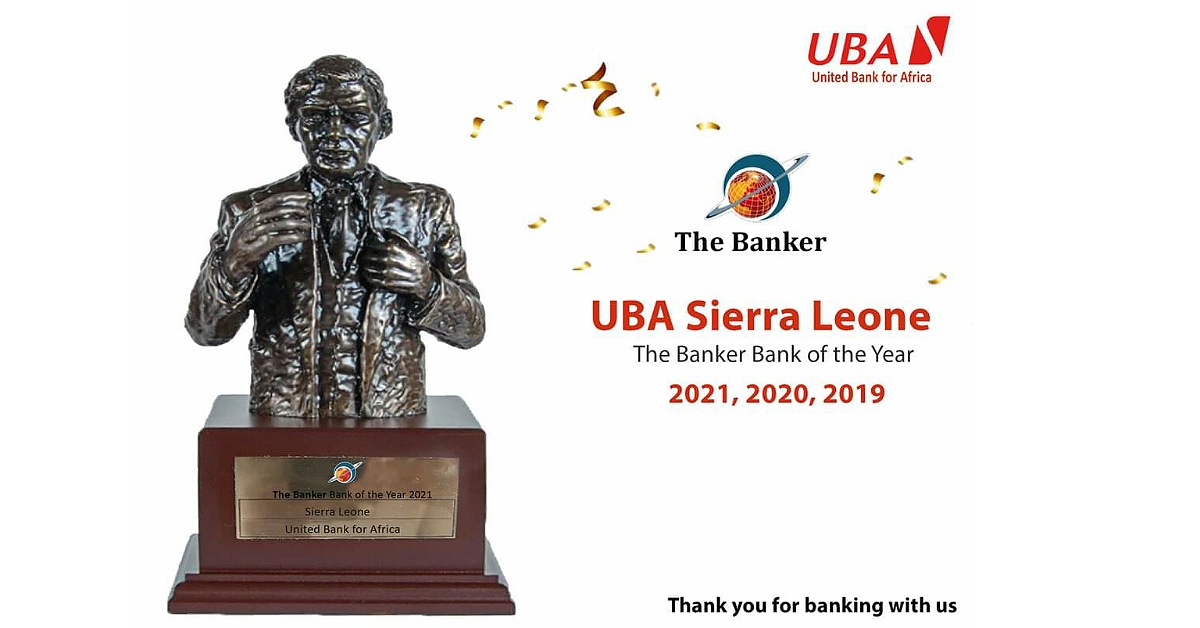 UBA Sierra Leone Awarded Best Bank of 2021
UBA Sierra Leone has been awarded The Banker's "Bank of the Year for 2021" as the Best Bank in Sierra Leone.
The United Bank of Africa (UBA) was recognized best bank in Sierra Leone by The  Bank.
Reacting to the award, UBA stated that the award has further demonstrated its strong presence in the financial space in the country and commitment to delivering excellent service to their esteemed customers.
UBA added that they are delighted to note that UBA Sierra Leone through its consistent high performing standards has now won this prestigious award for the third time in a row, in 2021,2020 and 2019.
UBA  furtherd that the Bank could not have achieved such significant milestone without the continued patronage and unweaving loyalty of their esteemed customers and hardworking Staff, Management and Board of Directors of the bank.
UBA dedicated the award to their customers.
#Bankoftheyear2021
#UBASierraLeone
#AfricasGlobalBank