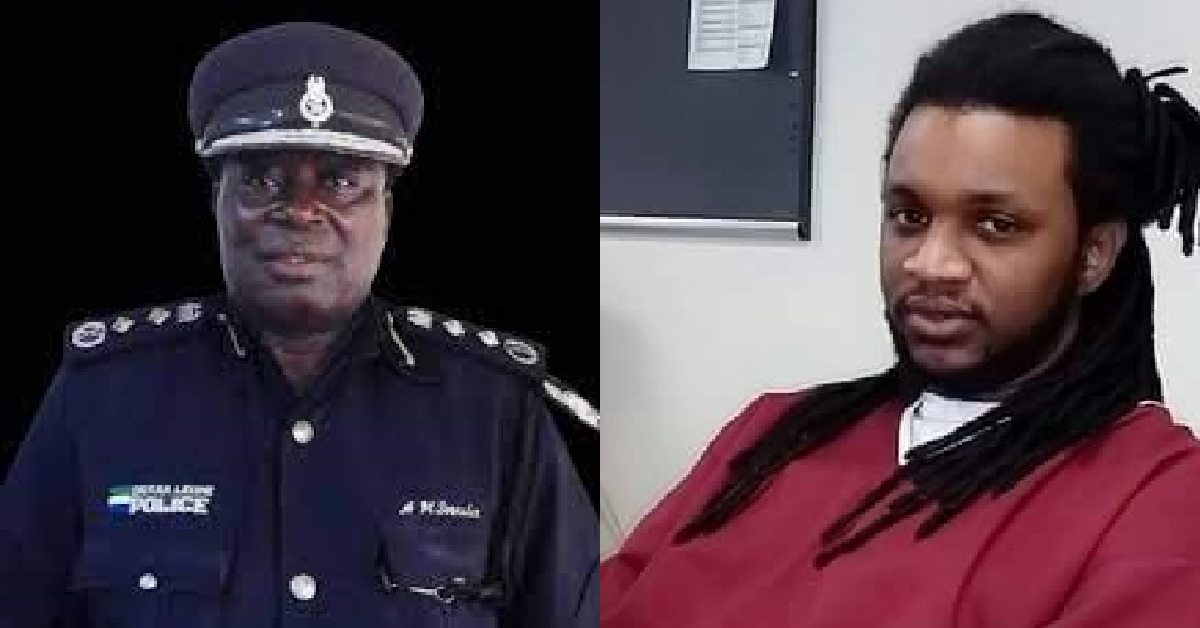 Why Boss La Was Declared Wanted – Inspector General of Police, Ambrose Sovula Gives Detailed Explanation
The Inspector General of Police Ambrose Michael Sovula has clarifies to Members of the Press on why he declared the RFM Rapper Boss LA wanted on a police Press Briefing
He started by stating the rationale of the Press Conference as he was touched by the actions of Boss LA.
IG Sovula expressed his disappointment to members of the fourth estate on Boss LA insulating a female Journalist, citizen, and a media personality. He confirms that he sanctioned Boss LA to be investigated.
He reaffirmed  that on behalf of the Sierra Leone police, management rank and file they strongly condemned the actions of Boss LA.  He considers the vulgar words used by the Rapper as unacceptable and worth investigating.
He declared that Boss LA is being investigated and he was almost on the run. He confirmed that they searched for him, use his telephone number to called him to come and explain why he had or why he insulted that female personality.
He further stated that he asked the CriminaI Investigation Department to issue a warrant of arrest for the Rapper. He further stated that he also asked media to declare him wanted and placed the Sum of 5 millions Leones for someone who can help them to know where he had hidden himself.
He further emphasized that the arrest of the Rapper is a message to each and every one of us in this country. He stressed It's high time we started to give respect to women. He added we want them as wives and they are our mother. He identified the perpetrator as LAJ because he couldn't recall his full name.
He further stated that he couldn't bear to listen twice to the vulgar words used by the Red Flag Movement Rapper as he almost shed tears. The Police Boss concludes that an Artiste duty is to entertain not to use vulgar words.