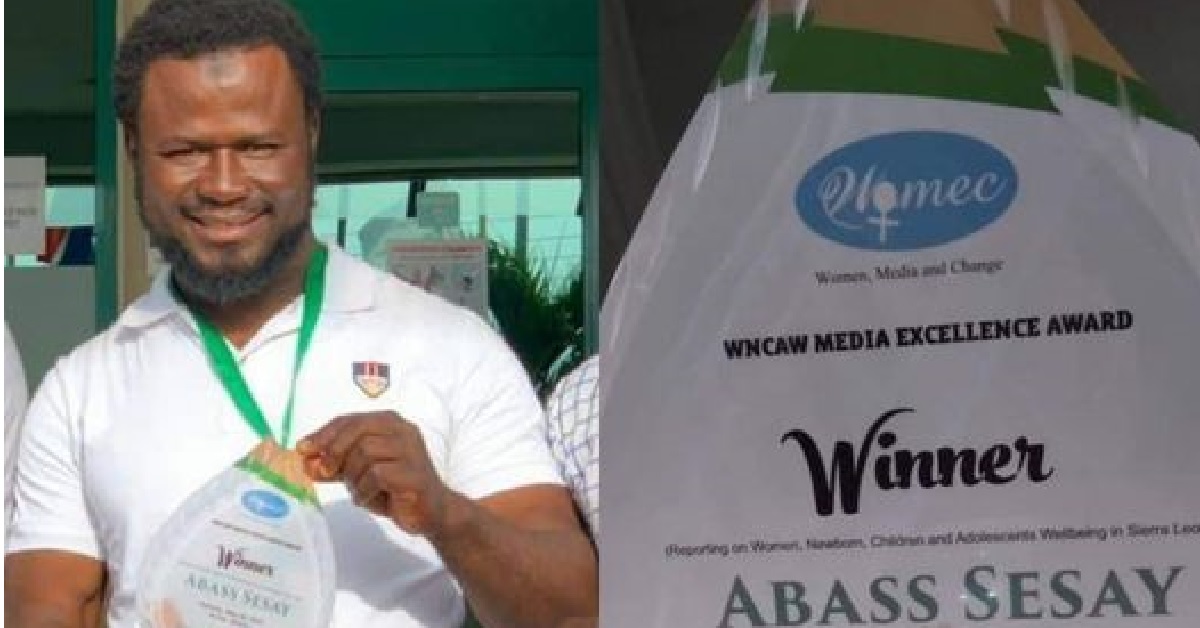 Popular AYV Journalist, Abass Sesay Bags International Award in Accra, Ghana
African Young Voices regional reporter  in Makeni city, Northern Sierra Leone, Abass Sesay who serves as the  Northern Bureau for  (AYV)Tv/Radio, has bagged an international award as the winner in the health category for "reporting on women, newborn, children and adolescents wellbeing in Sierra Leone" at the West Africa Media Excellent Conference Award (WAMECA) in Ghana on May, 10th 2022.
Abbas Sesay was among six West African countries, Burkina Faso, Senegal, Togo, Mali, host Ghana, and Sierra Leone, and arose as a winner.
Mr. Sesay disclosed to NewsFeed Sierra Leone, "The award came about through a tight completion after submitting my story proposal and my story became catchy to be among the best for the Media Excellence Award. It's a story proposal I submitted for the Women, Newborn, Child, and Adolescents Wellbeing Media Excellence Award. The story of 17 months old Hanna Kanu who died in a police cell after her mom being arrested arbitrary and locked up" he informed.
He further urged colleagues journalists in Sierra Leone to move from their comfort zone to get the real stories on injustice, gender-based violence, child labor, and social services. "My institution the African Young Voices (AYV) gives me the platform to operate in an atmosphere free from news censorship, resources to cover stories of human interests, and free will to report any story that promotes the common good" he acknowledged.
The award is to reward and inspire journalism excellence in West Africa as well as honour West African journalists who have produced compelling works which have contributed a significant impact on society.
An initiative by the Media Foundation for West Africa to promote media excellence in the sub-region.